If i had more time on my hands i would certainly be doing a DIY of these Thomas Wylde leggings. Sex on legs.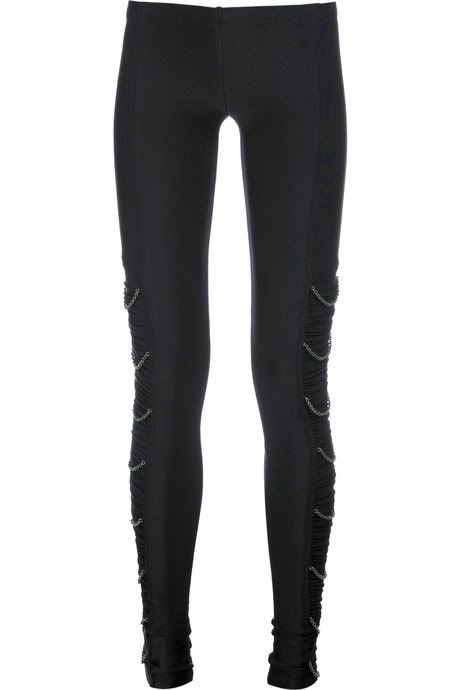 (photo credit, net a porter)
Perhaps a little more like my DIY from a few months back with the chains, a little less regular.
In other news, I have new boots! I was giving my green ones such a workout that it was time to buy another all purpose pair. Doc Martens were an obvious choice, so comfortable! I'd seen a few people around town with them on and I was going to buy the Darcie red pair as in Sinha Stanic and Chloe Sevigny (ultimate style icon!) but opted of the patent black, just a little more glam and versatile. Thinking I may buy the Cherry Red pair aswell now that Ive been scanning more pics. Maybe next week.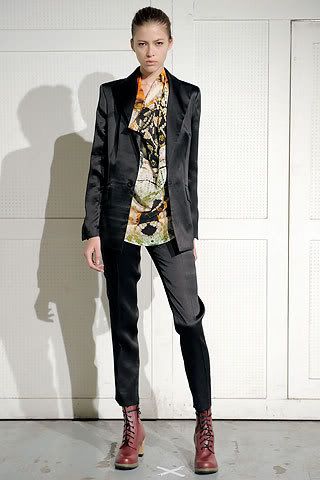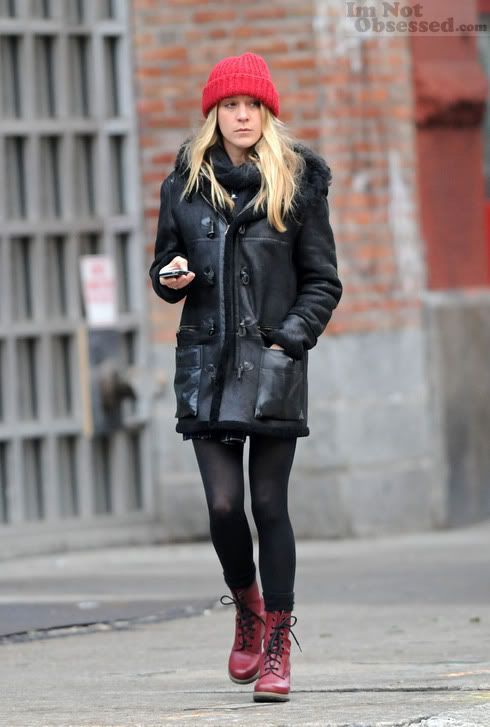 I'm could also be interested in the much higher
Dee
style... I couldn't come to London without getting hold of at least one pair of Docs!