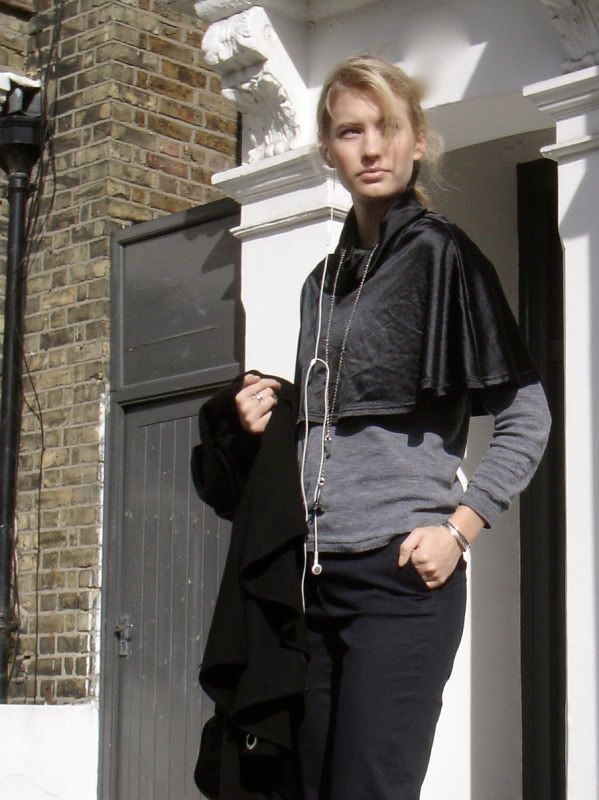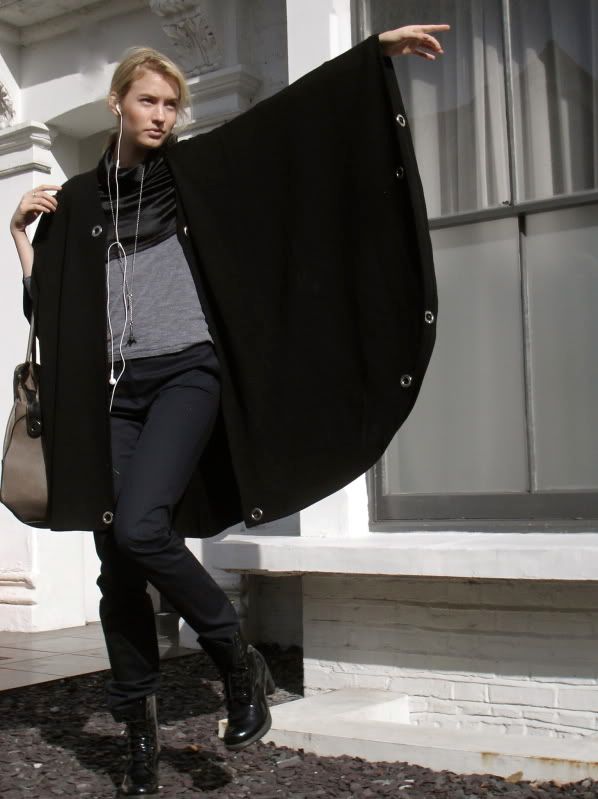 My stern expression today is I think a product of my new cape which makes me feel like a superhero in disguise.
I'm really happy to be seeing the light peeking through the clouds anyway. London is so beautiful in the spring light. A little spot of sunshine and I turn into a sunflower!
Also, very pleased to have discovered a new use for my American Apparel skirt - I've been looking for a capelet similar to those in the last two London Josh Goot shows and the skirt has proven an able substitute.
cape, Shepherds Bush Market
grey thermal, Mountain Designs
trousers, Joseph
skirt, AA (worn as capelet)
boots, Doc Martens
bag, Mimco
ipod playing Crystal Castles