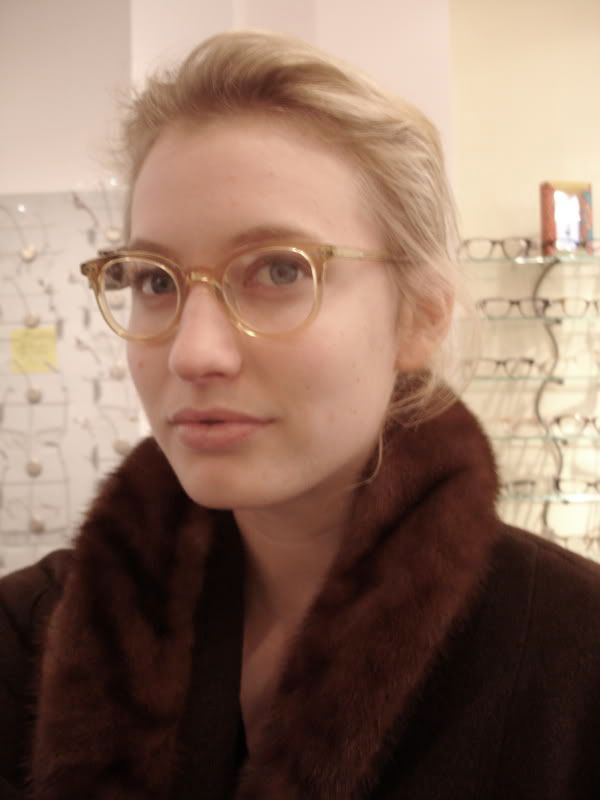 I had a brilliant time in Brighton over the weekend shopping and eating and drinking. Heres a few pictures I took whilst perusing for sunglasses in a store but became distracted by the fantastic array of spectacles. I have near perfect sight but if my eyes had a sudden deterioration I'd be elated about sporting the top pair with the clear yellow frame. The second pair are great too, like Reese Witherspoon in Pleasantville (one of my favourite flicks!). I've had sunglasses on my mind of late, I found a completely brilliant pair in Jigsaw the other day similar to those from the Dries Van Noten FW09 show but the women told me they were 90 quid. I just saw them online now for 42 so obviously she gave me some wrong information, I'm definately going to buy them tomorrow.
Not so notably fashionable today but I purchased this hippy poncho in brighton and I cant wait to wear it back in summery Sydney. Now that I'm leaving london (only to return in a month!) I've had a few days off and am really glad to have the time to relax and dress like a hobo.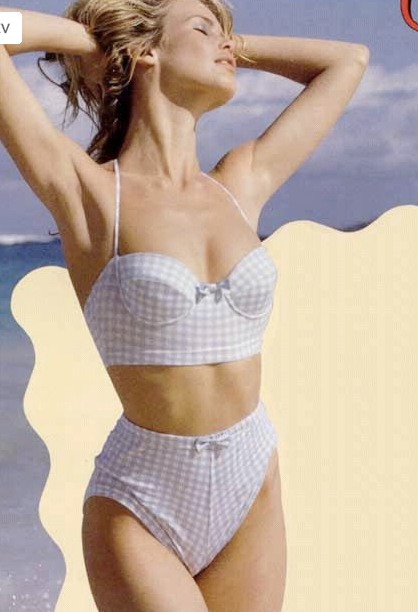 Really craving a swimsuit like this gingham treasure modelled by a young Claudia - H&M have a few in a similar style so perhaps its time to pick up a new one.... only thing is about bikinis, i only ever wear them a few times... I have so many!
The original supers have been a great source of inspiration for me recently. No one does power glamour like that amazing group of women!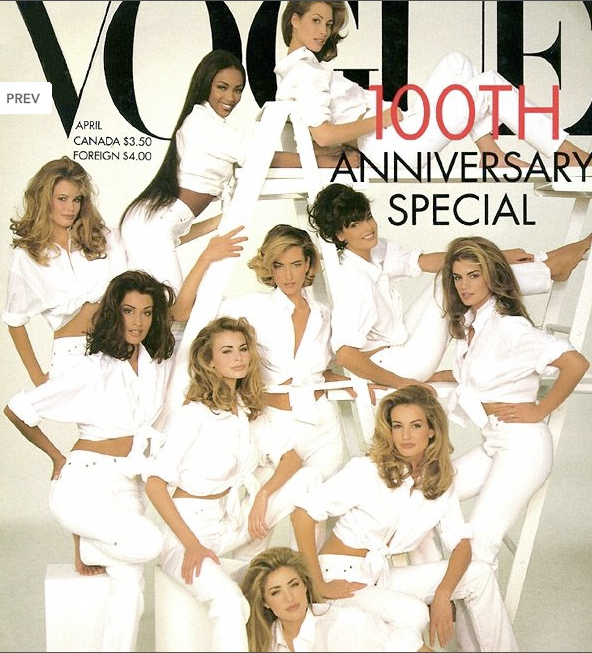 Note to self: Dark brows, big hair, white collared shirt.
(pics, claudia-schiffer.com)