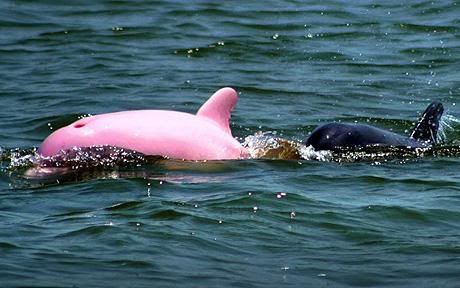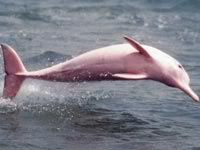 The most precious thing I discovered today - the Pink Dolphin, who resides at Calcasieu Lake, Indiana. I want to get a picture of the Pink Dolphin printed on a T-shirt because I think he is just that fabulous. I wonder if the other dolphins pick on him for being different?
To read the article about this little treasure go
HERE
Also, thanks so much Jana for uploading my advertisement from the
Zero
campaign featured in German Glamour mag. I really appreciate your help - i would have never known otherwise! Wish my hair would grow as long as it is in the picture but its extensions. I had my hair ruined last week from all the shows and as a result had to have a big haircut. Has anyone out there had experience with those hair, skin and nails vitamins? I want my hair to grow faster and stronger! Modelling works havoc on my poor locks.