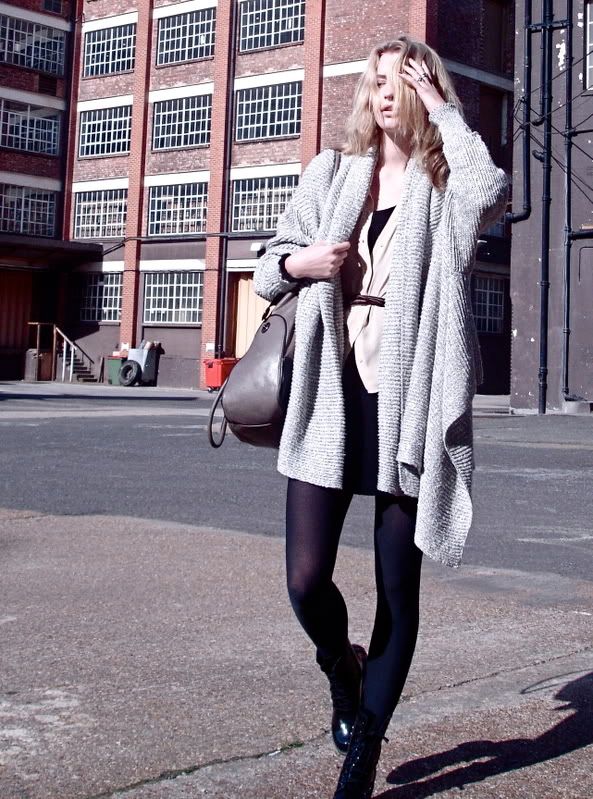 Heres me today after a casting in a warehouse lot somewhere near Elephant and Castle... I though there was no one around so I took a few shots with the timer jumping around like a crazy person, trying to make my images a little more interesting and make use of my model skills and flowing cardigan - unbeknown to me there was a person sitting in a truck which I thought to be unoccupied observing. Hopefully he got a chuckle from my antics.
I tried to play around with some effects on Iphoto but I'm still teething, plus one of my pics was over exposed. Im working on consistency.
Wearing my Joseph cardigan again - but perhaps upside down this time (not sure which is the top and which is the bottom!). For anyone interested - the Docs are slightly stiff but have the potential to be very comfortable. I walked around 4kms today in them and didn't get sore feet or blisters.
cardigan, Joseph
dress, vintage
shirt, Carla Zampatti
scarf (worn as belt), vintage
boots, Doc Martens
bag, Mimco