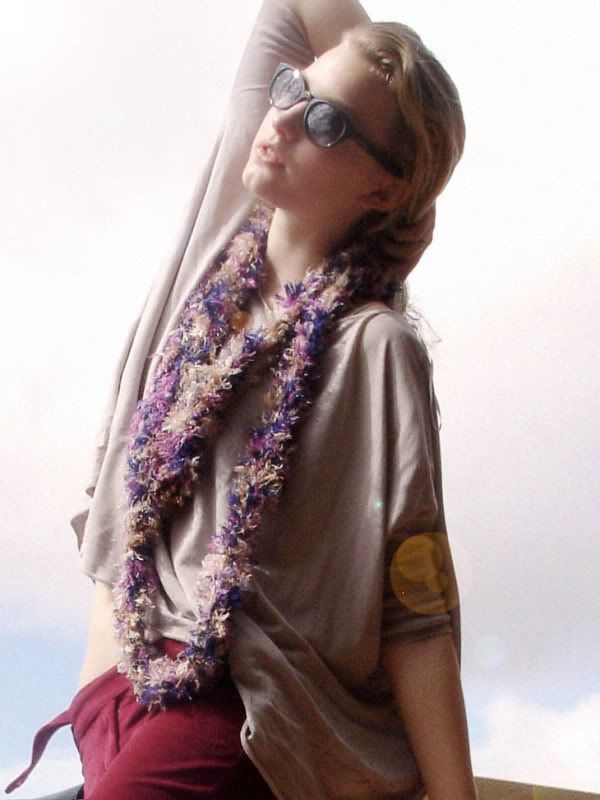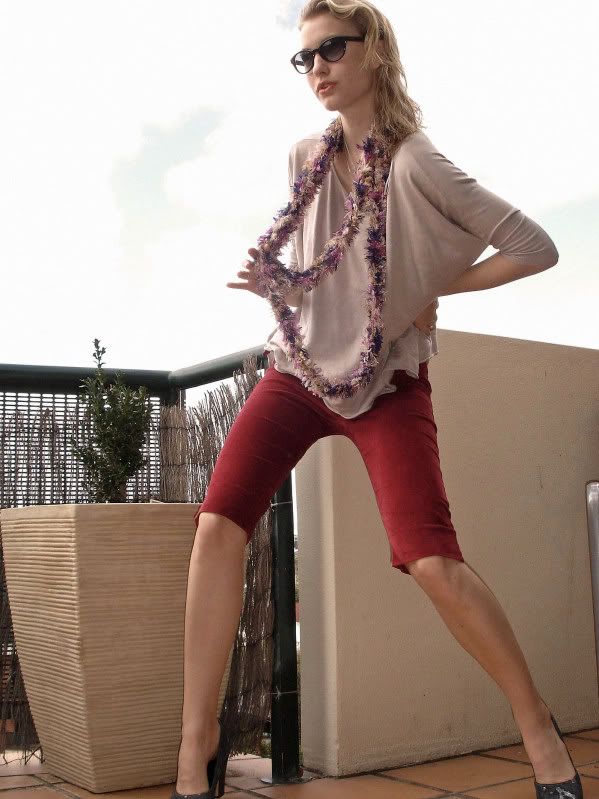 Finally have a bit more time and resources to apply myself a little more thoroughly to my blog. These two pics are a bit of a rush job though and I'm obviously still teething on the photoshop effects. I included my finger knitting scarf which looking at the pictures is now something I really despise and wish I didn't wear but I honestly can't be bother taking some new ones - sorry!
I've had these velvet shorts for awhile and I love them but I've always found them a little problematic to style into something cool... i think the burgundy works best with neutrals so I've tried out this new top I bought in Zara. I love the loose folding and its so comfortable, silk blend.
Also, heres my new sunglasses from Jigsaw. I wish they were a little rounder and thicker but they'll suffice for the rest of my Aussie summer.
Still obsessing over 90's supermodels....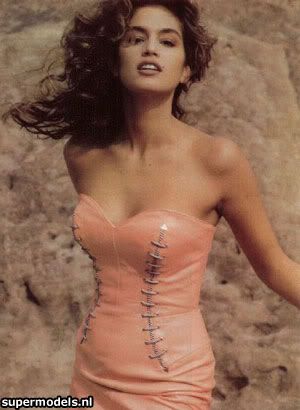 shorts, Elsom
shirt, Zara
sunglasses, Jigsaw
shoes, Sojo at Zomp