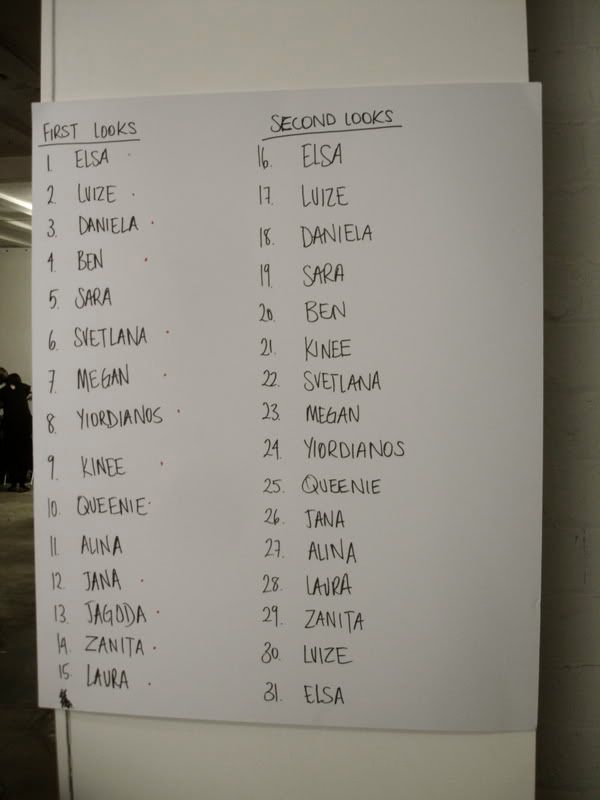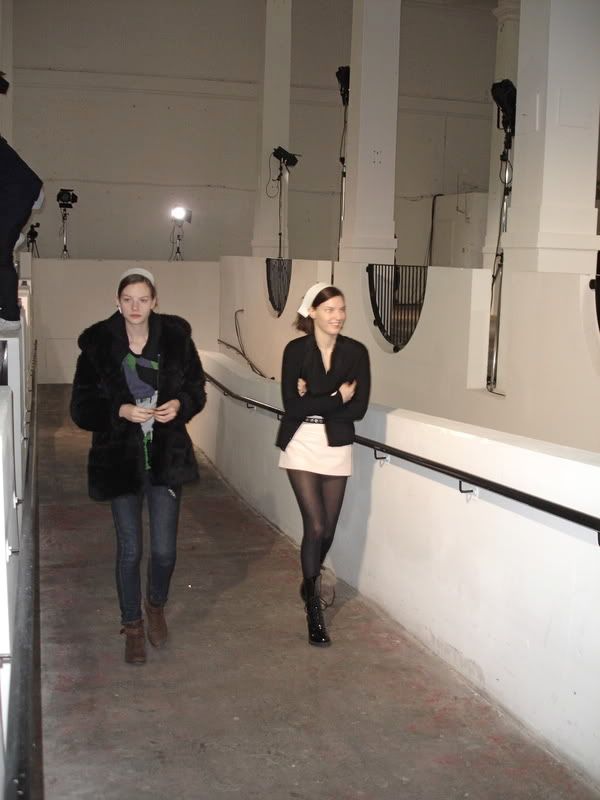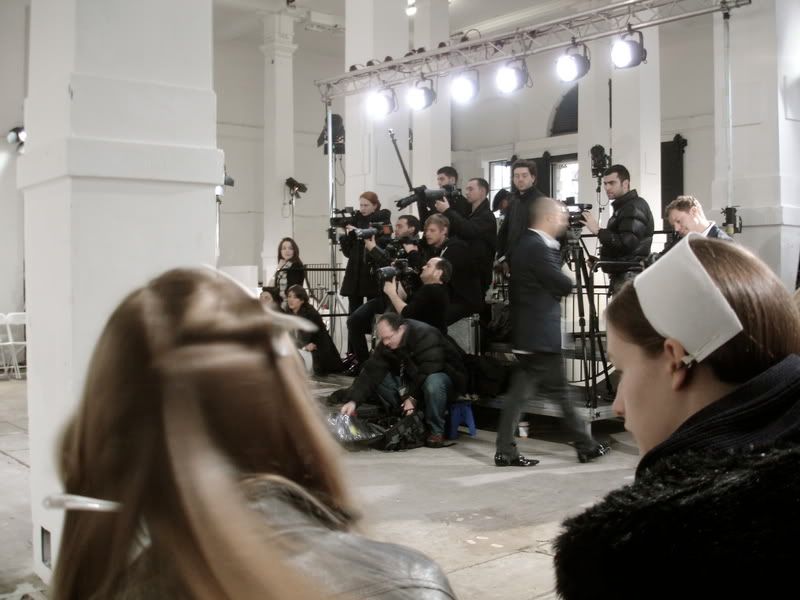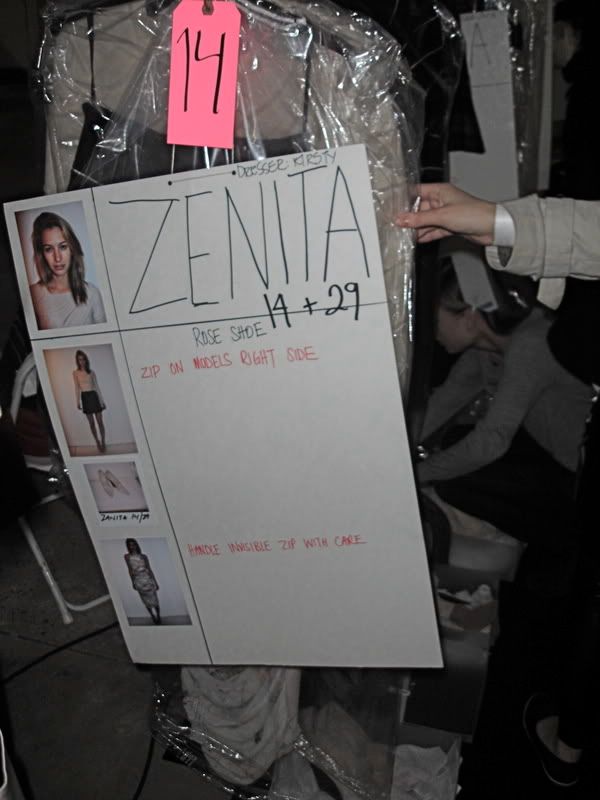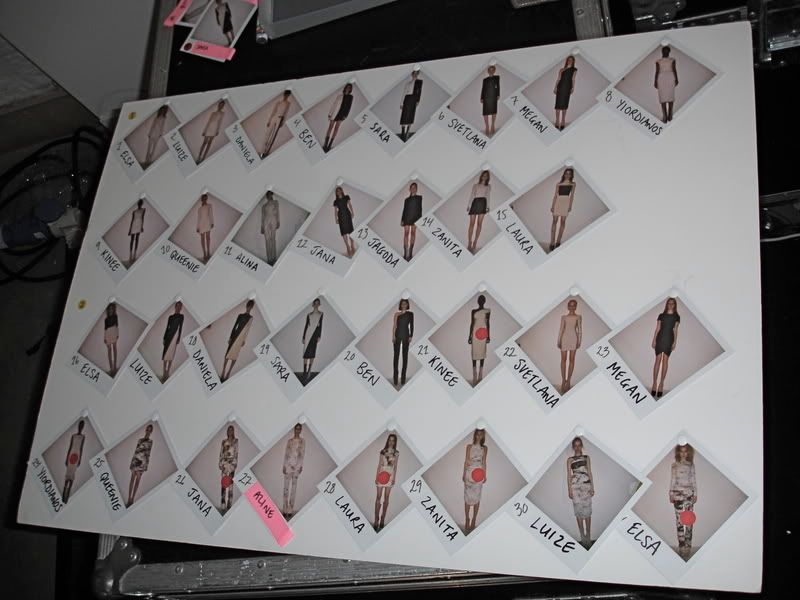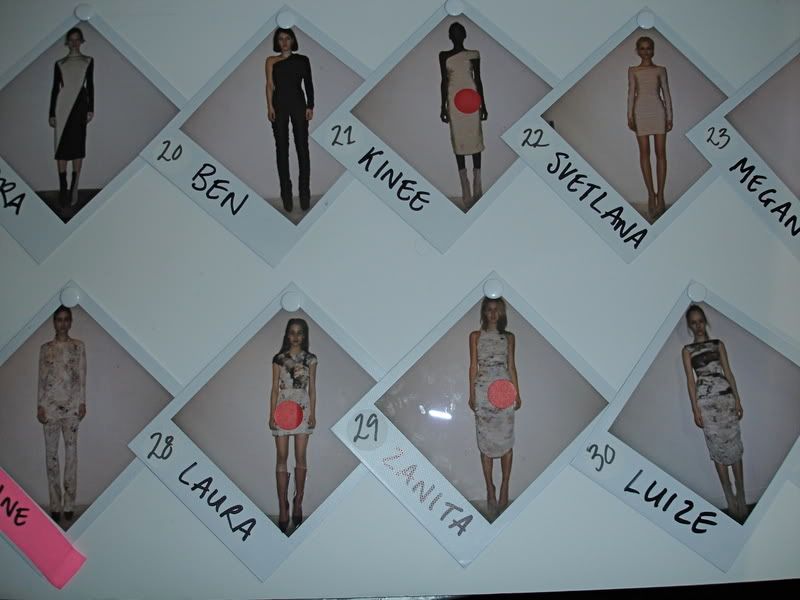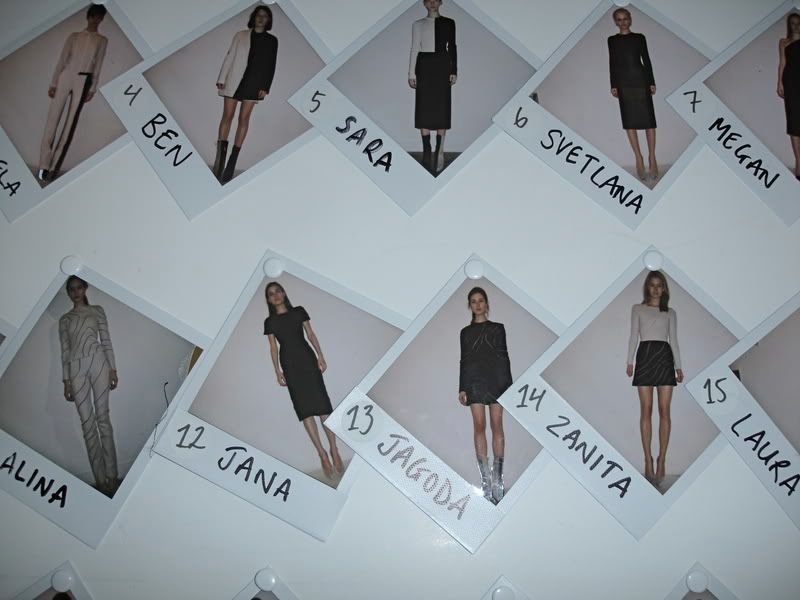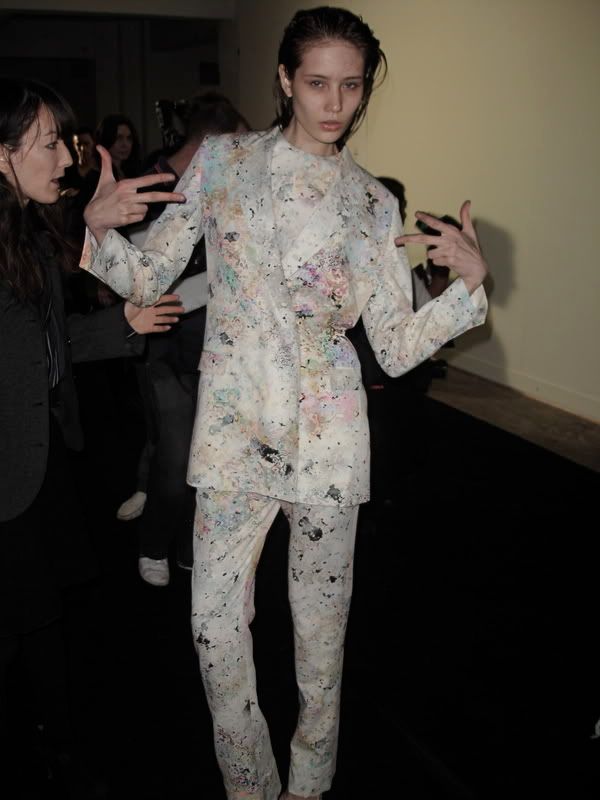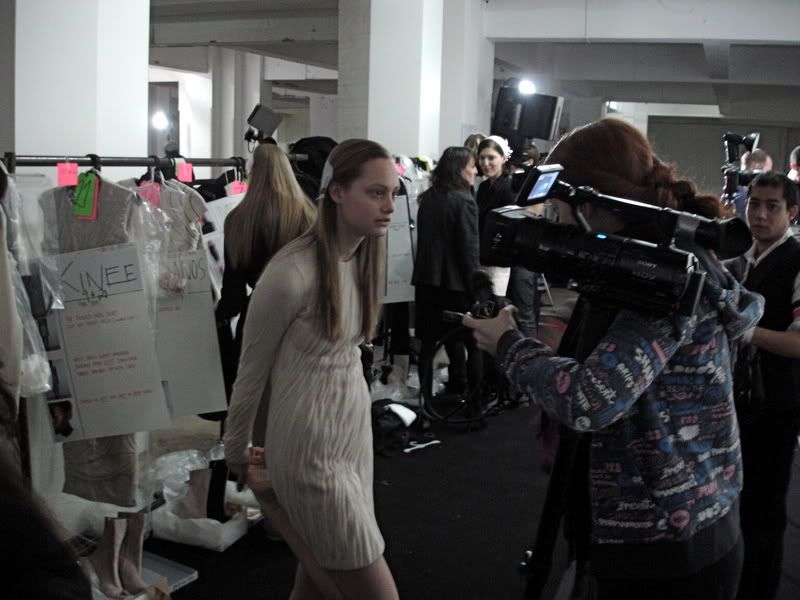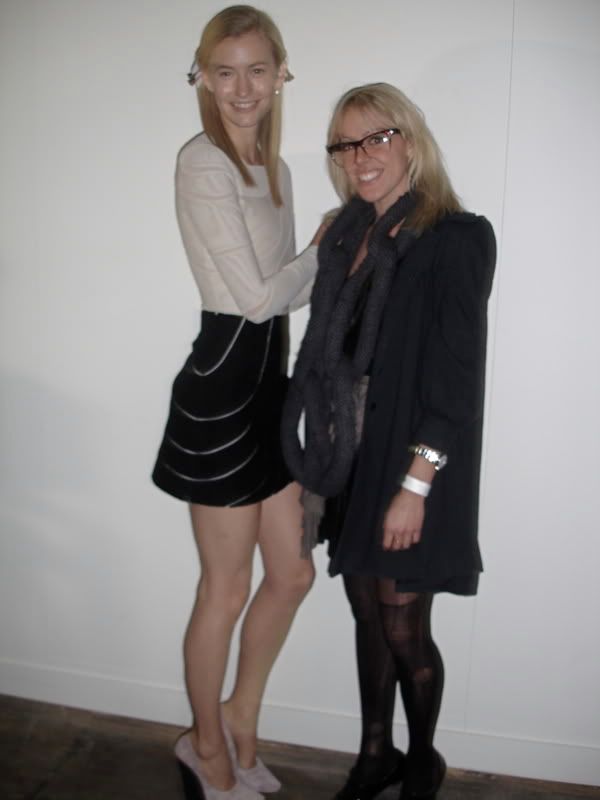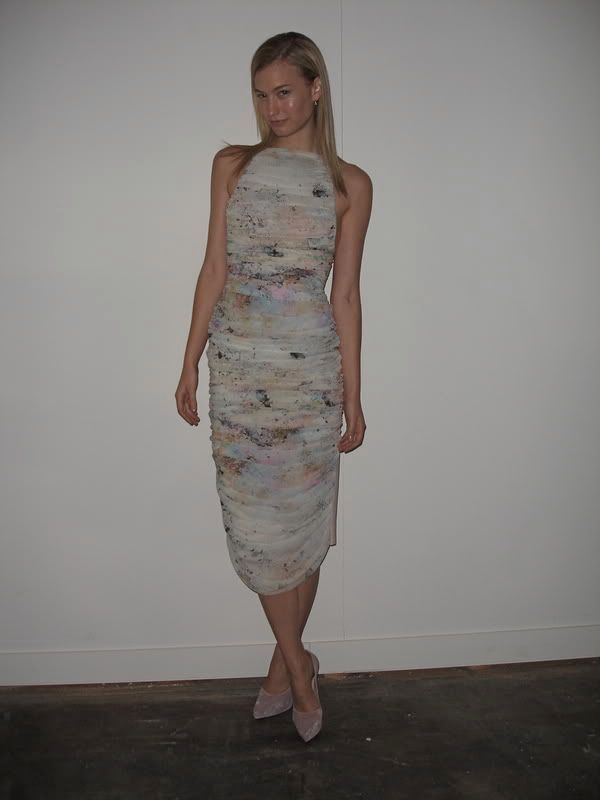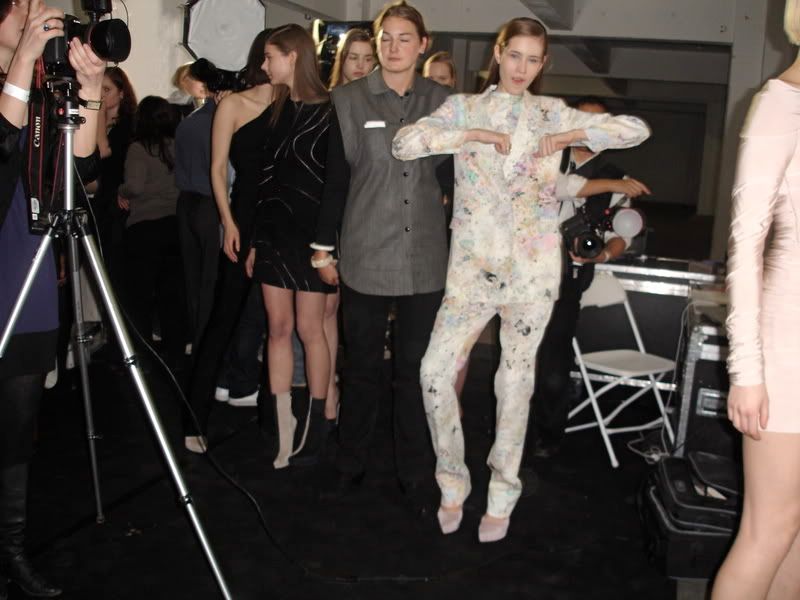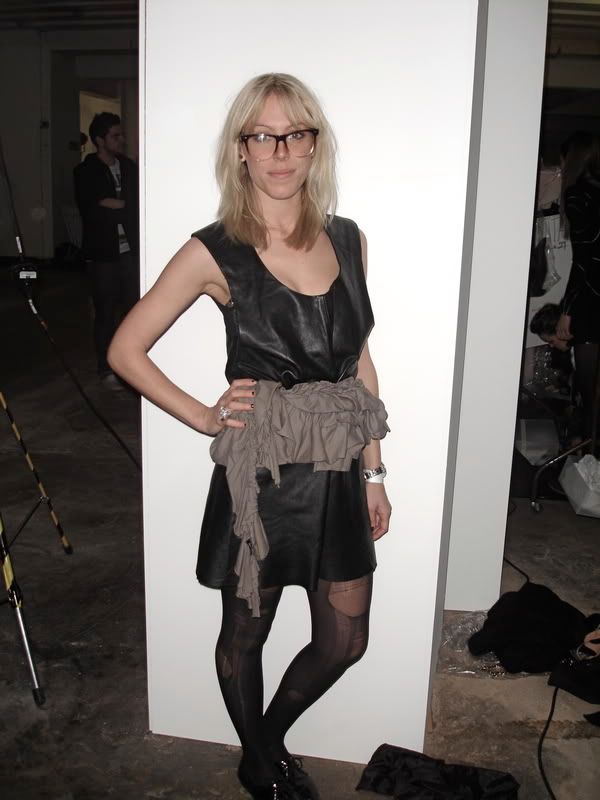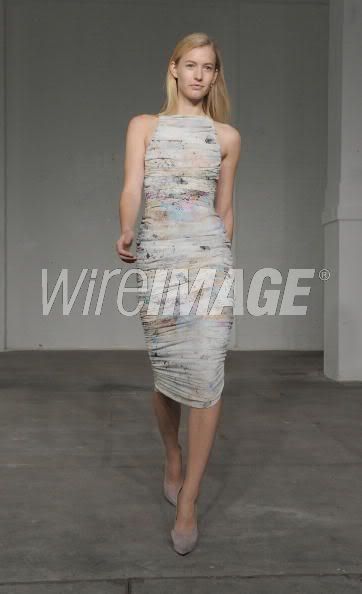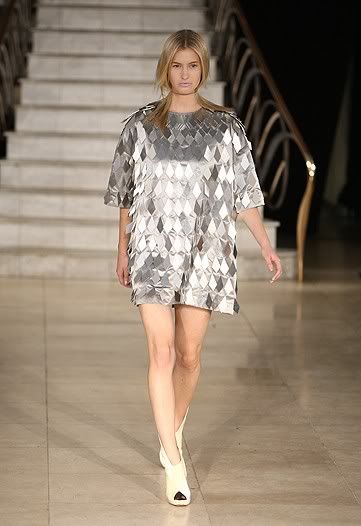 Easily my biggest post yet but I'm sure you can understand why - These are some backstage shots from Josh Goot's show on Tuesday, which I was fortunate enough to have taken part in. The clothes were so beautiful - I'm particularly obsessed with the speckled print suit. Certainly the highlight of my entire fashion week and a high point in my modelling career. It was really exciting to work along side these incredible models like Elsa Sylvan, Yordanos Teshager and Sara Blomquist but I was quite the amazon comparatively... I imagined them all taller in real life! I was pretty nervous about walking in those amazing shoes I actually had a minor wobble in the first outfit as I was turning past all the photographers on their stand but these things happen, don't think they took pictures of models turning anyway.
Another INCREDIBLE highlight from doing the Josh Goot show was meeting the beautiful Ashleigh who was helping out with the dressing and actually recognised me from my blog! I couldn't believe it when she approached me and knew who I was it was a total shock. Ashleigh if you are reading this thankyou so much for all those nice things you said to me, I was seriously stressed out and you were a breath of fresh air - and a very stylish one at that! I'll definately try to make an extra effort to not go so many days without posting something interesting so its worth you checking on here. For everyone else, Ashleigh is the gal in the cool specs and leather dress (topshop) with the scarf worn as a belt (bardot).
The very last pic is from the Fashion East show I did, wearing a metal shirt dress from Maria Francesca Pepe. My friend Susie told me that I was in yesterdays Mx (free trashy newspaper in Australia) wearing it. Funny thing, I was rushing from Josh Goot to fashion east and never had a chance to check the catwalk before I had to walk on it. I was the closing model and there were a set of stairs at the start which I thought you could walk around to get off but I couldn't so I had to double back... Roisin Murphy was in the front row and and a gave her a big grin as I was walking off. I'm such a fan! She's AMAZING.
P.S. I wore outfits 14 and 29 at Josh Goot and they are my most favourite and lucky numbers - coincidence?!
(photo credits, wwd.com, style.com, gettyimages.com)