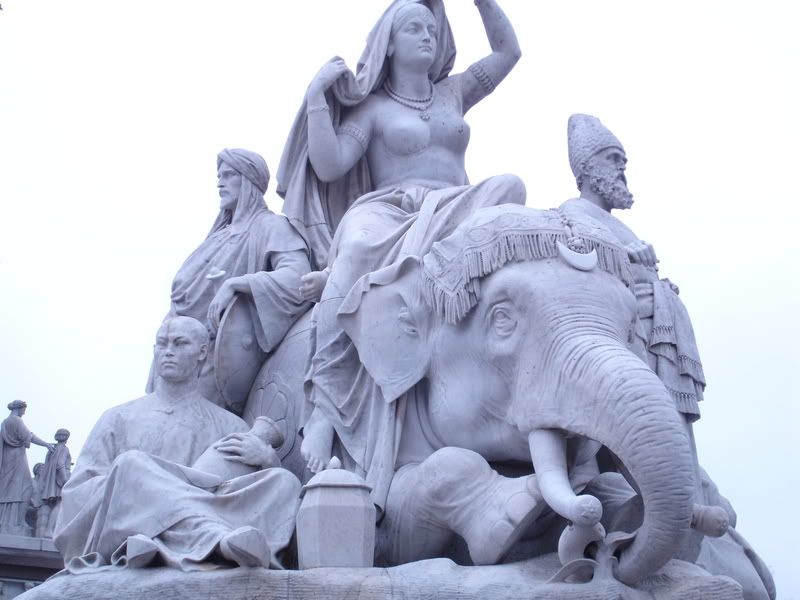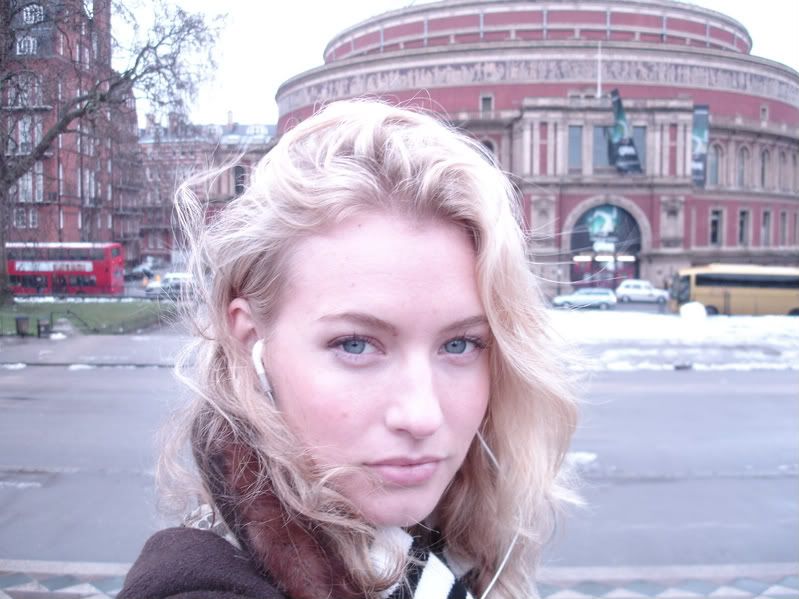 So cold today that I wasn't really willing to take off my jacket to illustrate my outfit, instead I stumbled across the tourist destination of Royal Albert Hall and the Albert Memorial and took a few snaps. Coincidentally the Hall was officially opened on my birthday, the 29th of march... but in 1871. Useless fact, but for those who could be interested that makes me an Aries. Starsigns are fun - and people who work in fashion always ask you what your sign is, just like in the 70's. Elle MacPhersons (real name Eleanor Nancy Gow) birthday is the same day as mine too - I wish someone in fashion would bring back the style of the 'Supers' because then I would be much more successful.... If only I had the body of a prepubescent boy.... Or was born in the 70's...
I love the stature respresenting Asia so I took a snap of that too.
I'm not going to rattle on about my outfit except that I've taken to wearing a backpack, a) because backpacks are the new fannypacks and b) because my shoulder and Mimco bag have been taking a beating from all the crap I've been lugging around london and c) when something is attached to your back the weight becomes inconsequential. I love it. Its especially useful for all the fashion week castings I'll be attending next week (I've heard theres MILLIONS of them) where I need to lug heels and portfolio not to mention water bottle, lunch, book, diary etc. I'm going to try get some paparazzi style pics of any fabulous models I see plus if I have the time I'll try to get into any shows (perhaps by booking them?) - maybe I'll bluff my way backstage at Richard Nicoll and Christopher Kane!!!! My scarf was my little prize from being the December style icon on Chictopia, its cashmere and the warmest thing. Just what I've been needing - Thanks
Chictopia
and BeChyll!!!
Meanwhile notice the snow in the background last pic? Im Australian. So novel.