Looking a bit scary in above picture but definately had fun with the cool extension and dark makeup. This photo was taken from my shoot on Wednesday for Icon magazine. I got to wear loads of designer gowns and the pictures turned out great so I really can't wait to post them up when the issue comes out mid february. The shoot was held at
Cliveden Estate
which was certainly the most magical property I've ever encountered through my work.
Tried to take some nice outfit pictures today in the garden at the back of my house but the lighting really wasn't working and I froze my butt off. I wore the outfit out the night before (today i wore a tracksuit, not so sexy) and the tights were a total bargain at 3 pounds from the shepherds bush market. Love the ladder style. Obviously this is sans enormous coat, gloves, hat and scarf - more like the underlayer of my outfit. Sorry about the repeat performances on the jacket, skirt , shoes.... I really need some new ones but I haven't brought many pairs over to london (only two pairs of heels!!) so don't expect alot on the footwear front.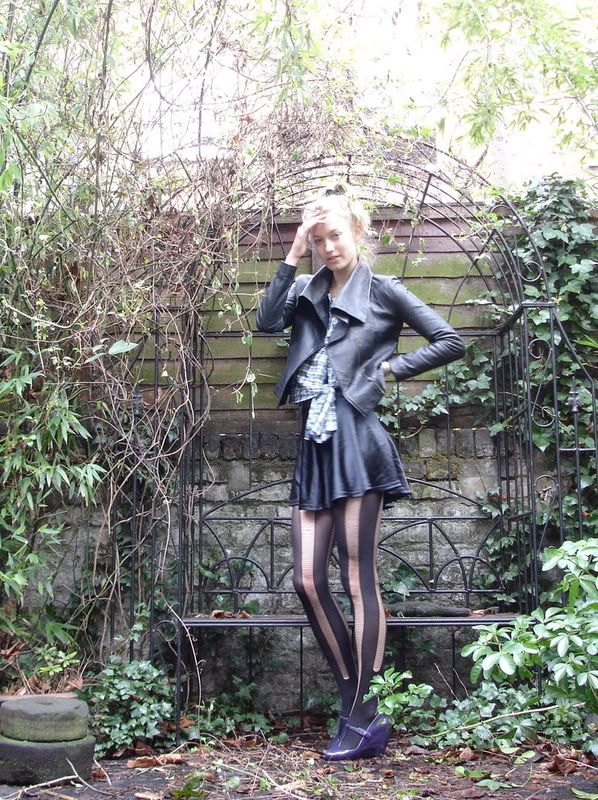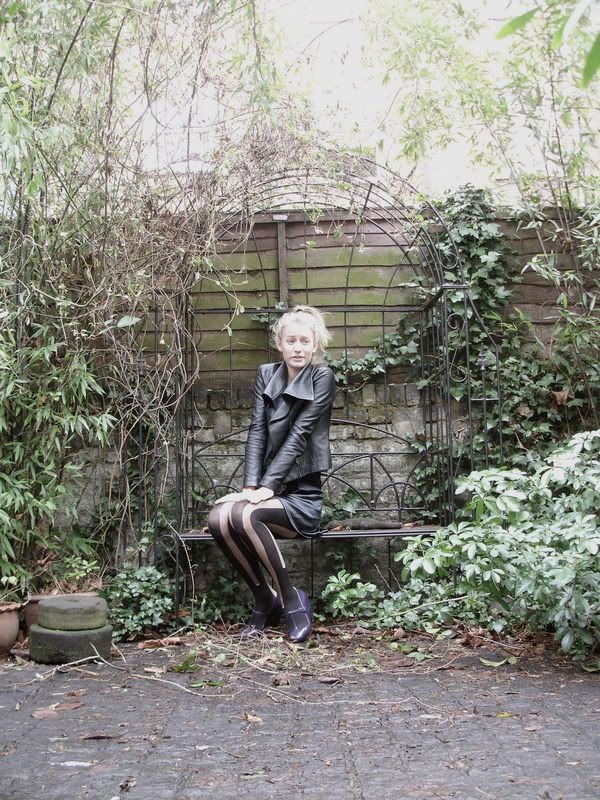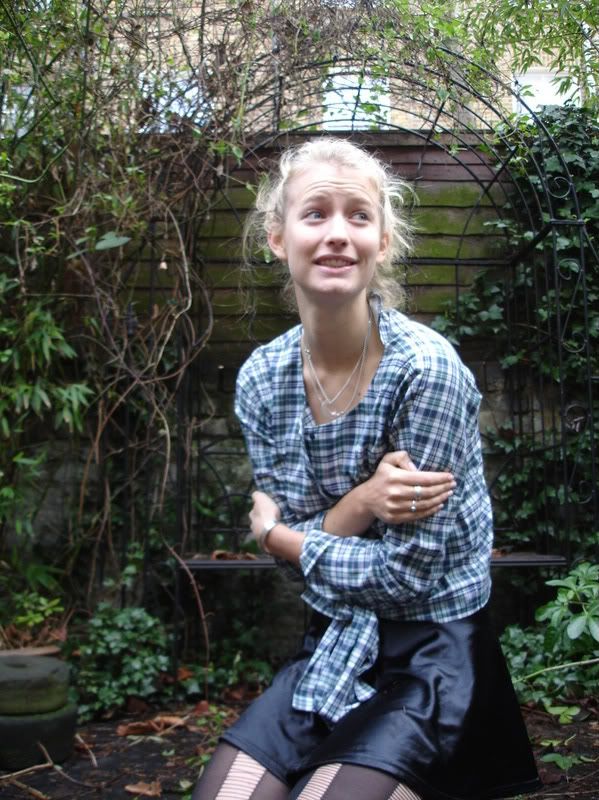 Ive been so neglectful of my blog of late! Its because I keep running out of daylight in london so damn early so I can't get any photos plus i've been exhausted - but don't worry - I've found a bit of a solution for next week but I cant reveal anything yet. Oh the suspense! Thanks for all your great comments of late, they have been a warm bit of cheer on these cold and rainy days trudging around London. Much love!
heels, melissa
laddered tights, Shepherds Bush Market
skirt, AA
shirt, COS
jacket, Dede Leather Fashion