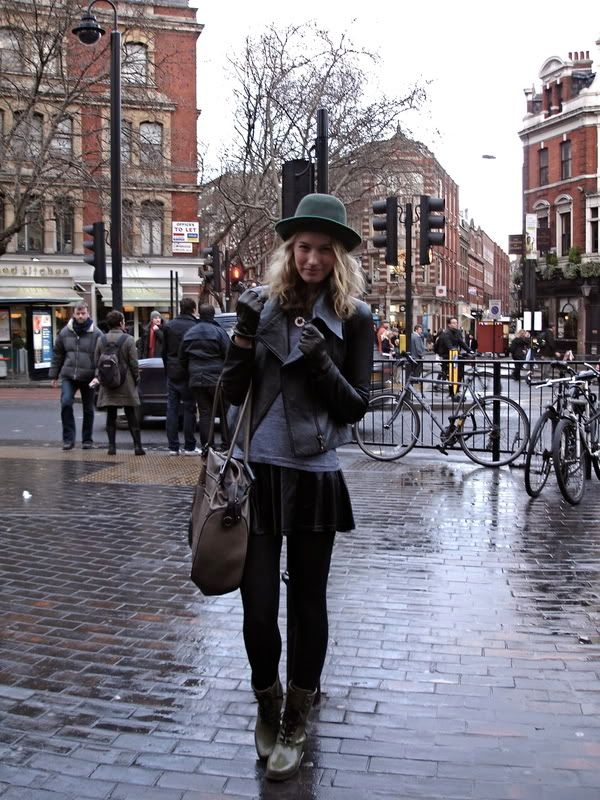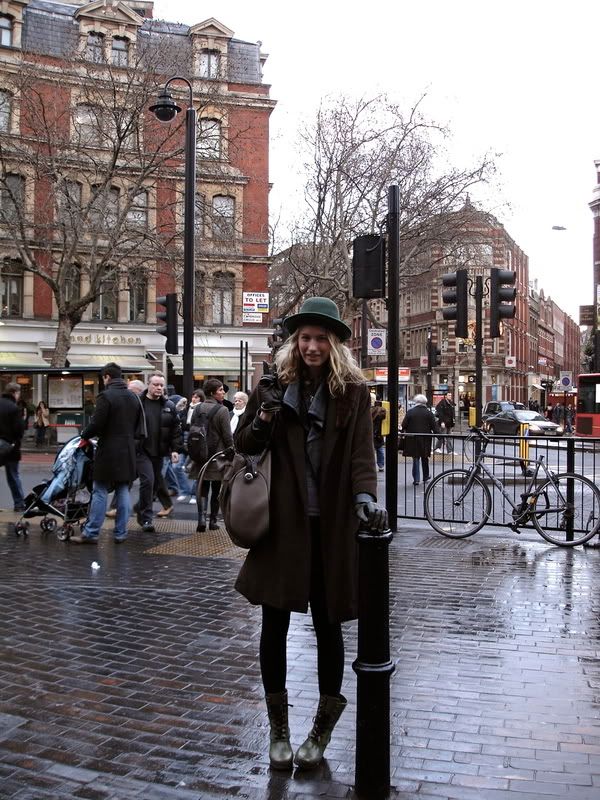 Todays outfit for a load of castings - looking like a tourist - basically all I can do is work with what I have. Considering I spent last year with summer in europe then summer in Australia my winter wardrobe is more a hotch potch of what I could scrouge together, like a conversion of my summer clothes with a few extra coats and tights here and there. The brown coat with the fur collar was a little something I found in a bag of clothing about to be disposed of in the lobby of my old apartment building. One womans trash is a another girls treasure! It doesnt really co-ordinate with most of my pieces but its really warm, wool and angora. Hopefully if can get enough work I can supplement my suitcase full of things with a few new items so my style can be a little more commendable.
A few things I do need to post about - the sensational
Pony Ryder
posted my little greeting a while ago and I forgot to post about it, so I've now got a link
HERE
.
Also - whowhatwear featured me as a Myspace Muse for december - see
HERE
so thanks to those lovely ladies who pointed that out to me!
Finally, Models1 have updated my profile on the website
HERE
- just for those who haven't already seen them. I get so tired of seeing the same pictures of myself all the time...
Sleep Rant: The last four nights have been tough for me as I'm still adjusting to the new timezone - I keep falling asleep early and waking at exactly 3am each night. Last night I thought I'd combat the problem by managing to stay awake until 10.30pm and I still woke at 3! It really is a mystery... perhaps there is a cheeky poltergeist in my room that doesnt like people to sleep after 3am! What ever it is its wreaking havoc on the productivity of my day - I've been really tired and thats why I haven't managed the inspiration to take decent photos for my blog.
Finally I'd to wish a big Happy Birthday to my little sister Chloe - I'm sorry I can't be with you sis!
hat, Vintage
brown fur collar coat, scrounged
leather jacket, gift from Susie and Rach
grey shirt, Mountain designs
skirt, American Apparel
tights x2, Target
boots, H&M
gloves, Zara
bag, Mimco