Probably one of the dorkiest and amateur posts I've made yet and one which I am a bit hesitant to post - I had originally gathered references but have now decided not to post them because they basically just highlight how tremendously bad/blurry my photos are. I tried to do what I could with photoshop effects but alas... I am only using a Sony Cybershot and the focus always tends to be a little temperamental. Hopefully they are good for a chuckle anyway and if I'm lucky maybe some of you could be inspired to try a few subtle differences to your daily makeup stylings.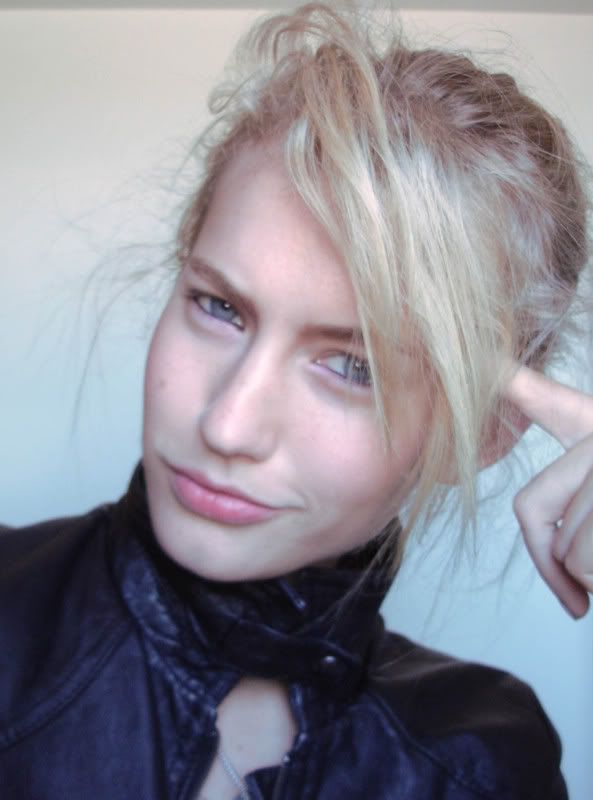 My favourite look, black eyeliner on bottom lid and rosy lips - filled in my brows (i love a dark brow!) and slightly contoured inside nose. Little bit of peachy blush but you can't really tell. Inspired by the make-up featured in Stella McCartney S/S 09.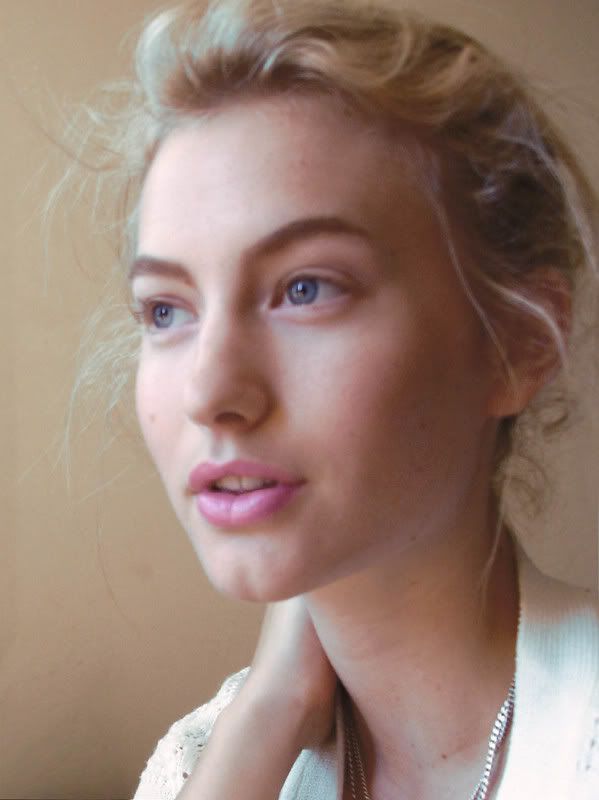 Basic bright lips look and dark brow look. Wearing foundation over eyelids for a blanker canvas...but you can't really tell. Filled in brows. Tried to get the most matt look possible but probably needed more clear powder on my lips.
Black eye shadow under eyes only, light shimmer inside eye. Glossy lips which I've now decided looks not so great. Maybe nude lips would have been a better option. Maybe mascara too but I couldn't find it, I've taken most of my best make-up to London and I left it there.
I use some Mac make-up but most of my collection is a jumble of different things, the bright colours I own are all really cheap because chances are I'll only wear them once.
Skin tip: Lately Ive been using Vitamin E capsules as a a night serum and I find my skin always looks great when I wake up in the morning. Its a much cheaper alternative to other night creams - but probably is best for people who have dry skin... I can't even remember where I got the idea to use them but they are great to take on long flights to protect your skin from the awful dry air on the plane. I just apply about half a capsule to clean skin. Hope this can help all those ladies out there suffering through dry winter skin blues!