This is an automated post as Im probably driving through the desert right now. Ive been scrambling to find material to fill up the next two weeks and for something a little different Ive decided to include a few holiday style pictures. In the last two years my work as enabled me to travel so some amazing places all over the world. I've been so incredibly blessed for these opportunities. When I was in highschool I went on two school 'excursions' to overseas destinations (thailand and new zealand) and ever since then I've made it a priority to travel.
Some of the countries I've been able to visit because of money I've earnt modeling and others have been courtesy of a client booking me for a job on location. This year I've had two job in Majorca, Spain - gorgeous place and friendly people but loads of tourists.
The first job I did was for Healthy Living magazine (Germany) I flew to Majorca just to do cover tests.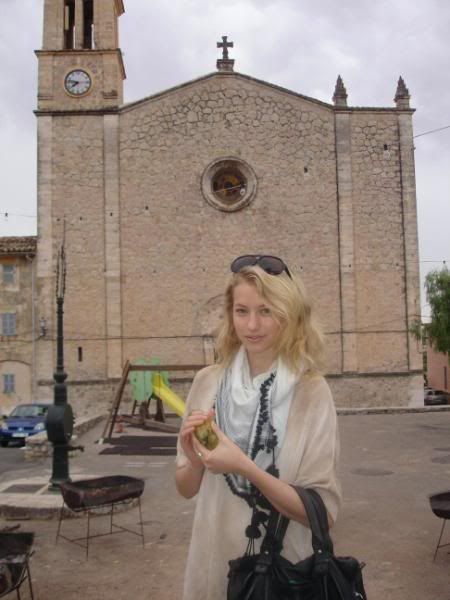 Early morning starts means breakfast on the run!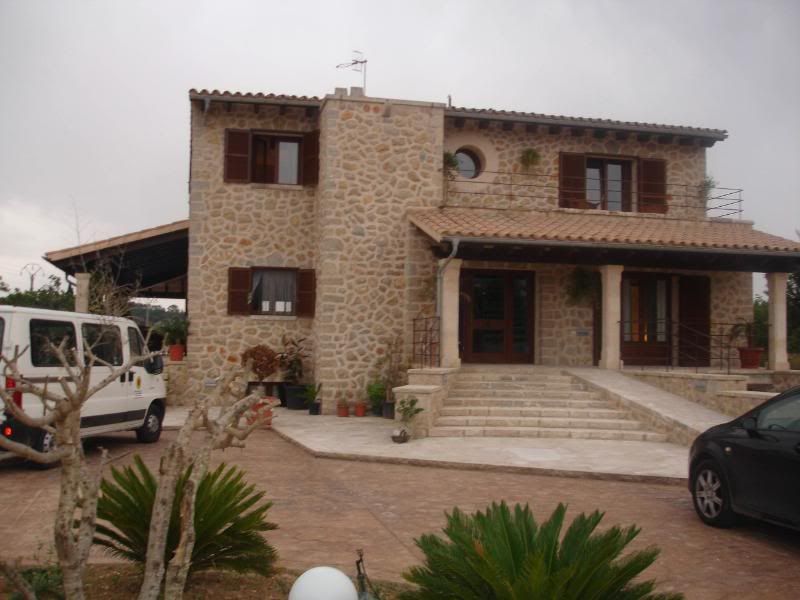 I stayed at an amazing townhouse in the village but the crew stayed here - incredible villa with swimming pool and everything, so beautiful.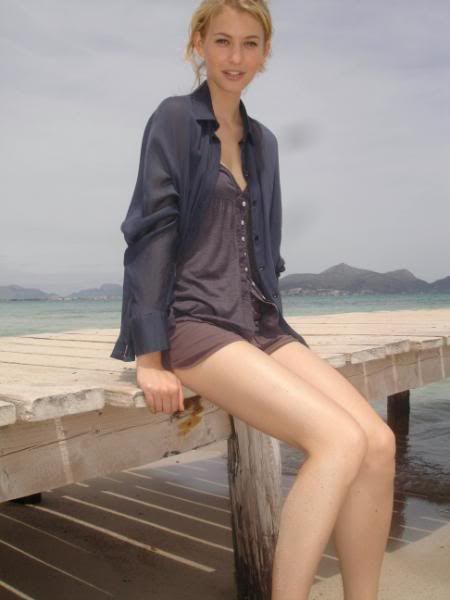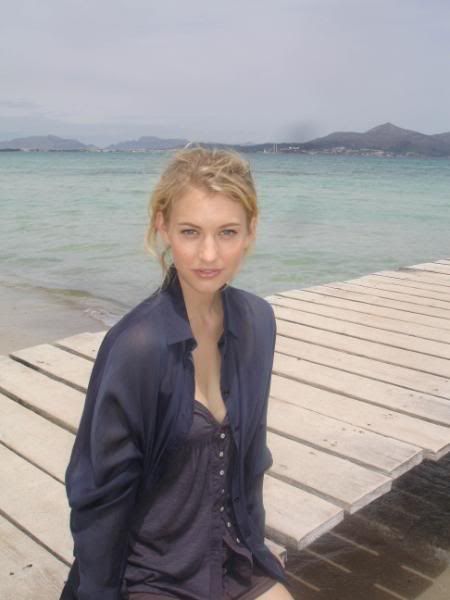 Shooting at the beach...
the result!
The second time I flew to Majorca I was shooting a winter catalogue - and it was the height of summer! About 35C and wearing boots and knits... you gotta do what you gotta do! The first days shoot was held at a huge old spanish villas that was converted in a museum. I could imagine people living there 150 years ago, it was really magical... except the dungeon. It had instruments of torture in it. Very creepy.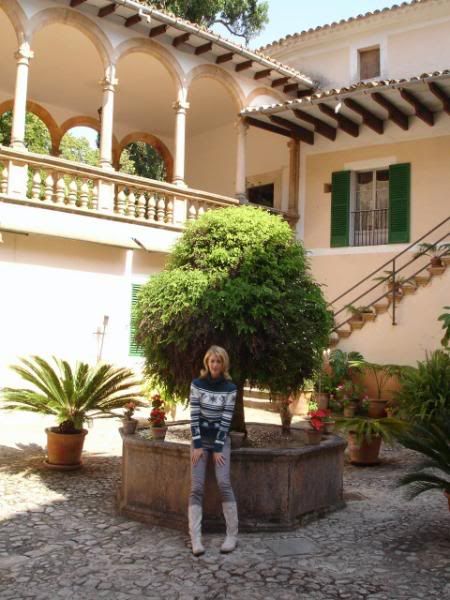 Trying to keep in the shade, not that it made alot of difference.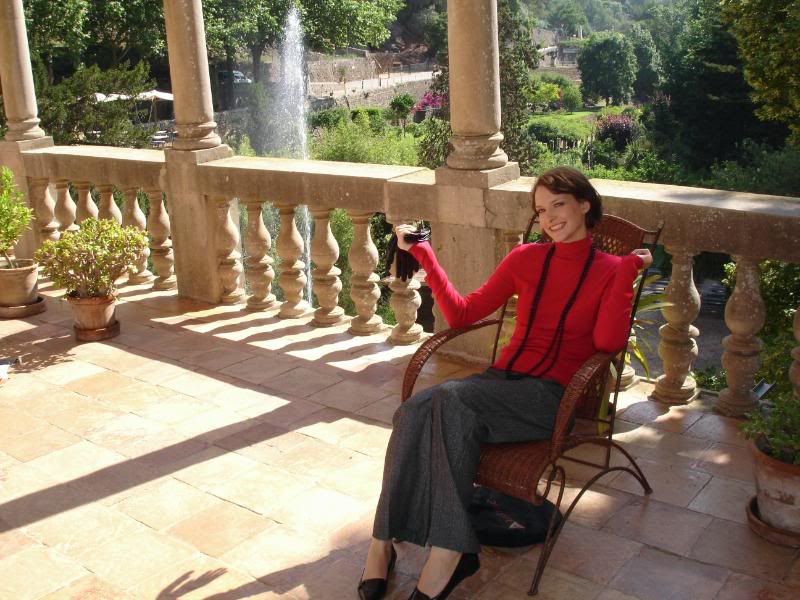 My friend hayley sweating it out with me...
Hope this isn't too boring!