Heres some pics I promised from the show I did this evening. It was a university student parade which a love doing because all the students are immensely enthusiatic, they had been working up to this day for 4 years and some of the designs were so unique and fabulous, overall the parade was alot of fun.
Once again my little snapper has proven problematic... I abhor the photos taken with the flash, everyone gets hideous red-eye and looks completely awful in the light... but when I take pictures without the flash I cant hold the camera still enough and the result is really blurry. So we have a bit of both.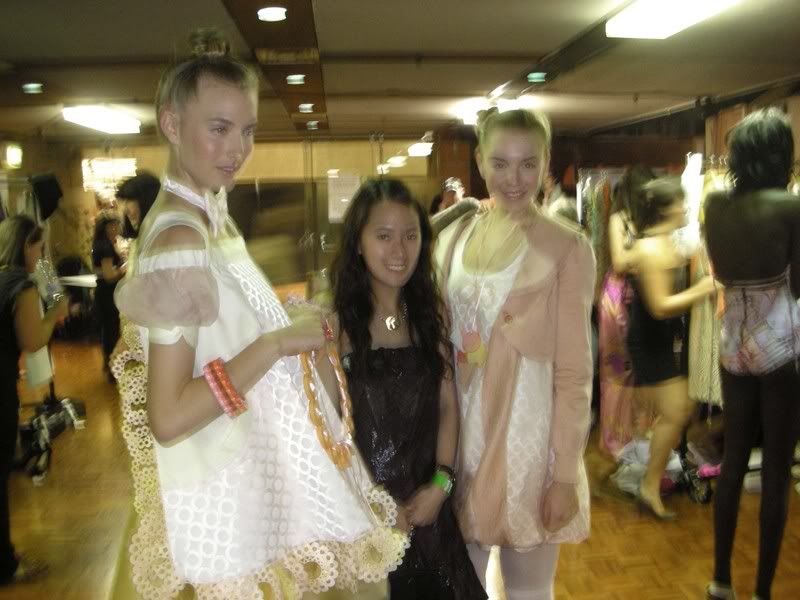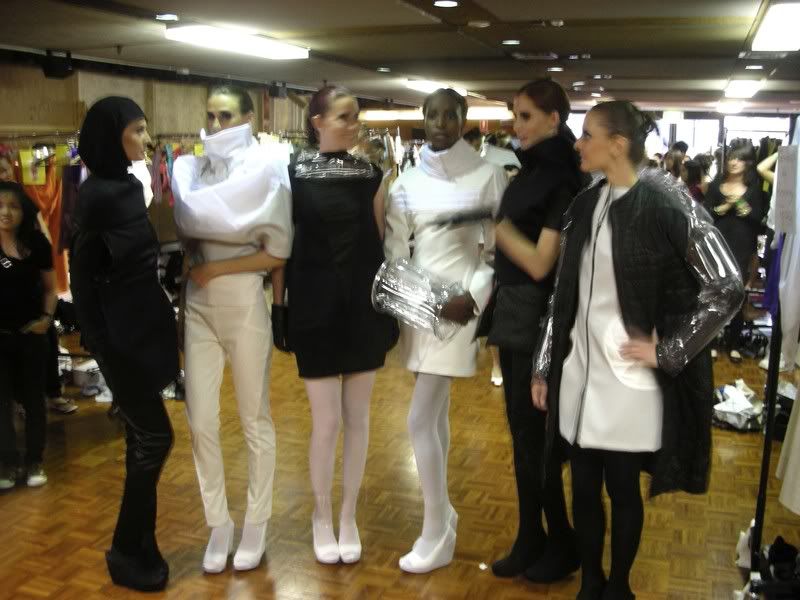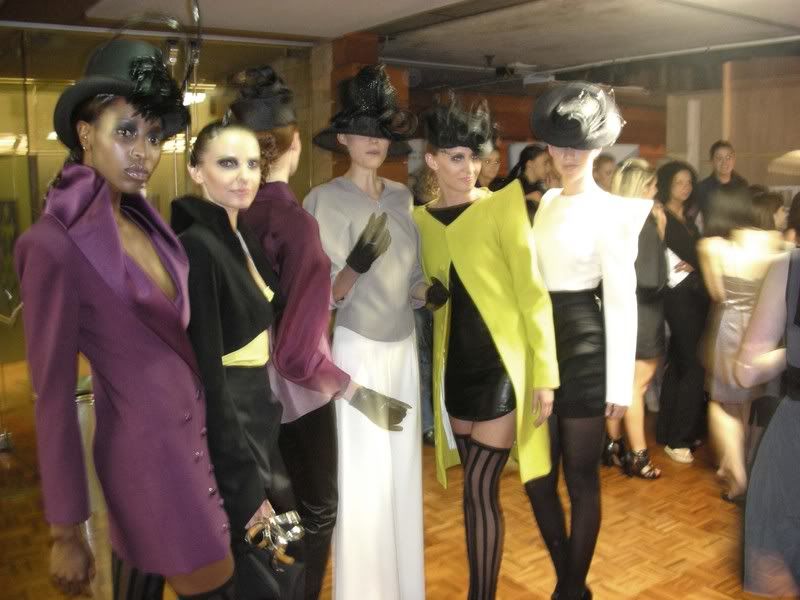 Note: Amazing purple and green coats
Note: Fabulous backless black and white dress
MMmm male models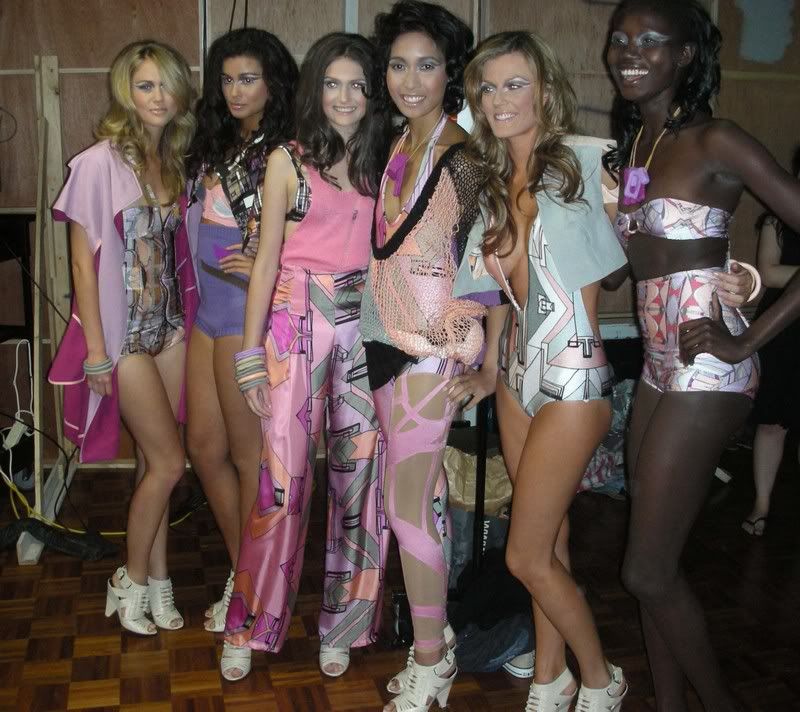 Note: Rodarte-esque knit in the centre - I need!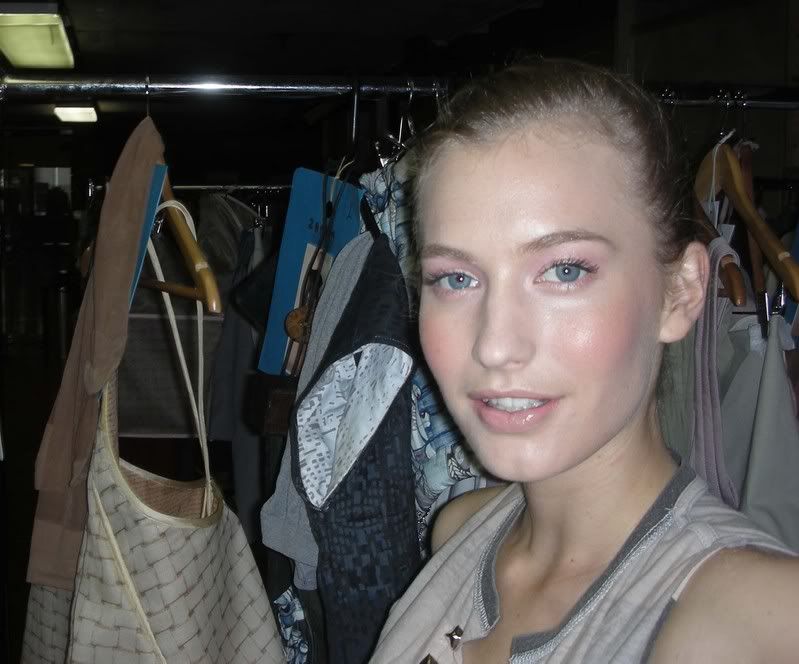 Post hair and make-up me... (with disgusting flash ugh)
So basically I really need to learn how to operate a camera but I promise Ill get practice over the next few days, possibly going to New Zealand for a job next week (but we shouldn't count our chickens before they hatch!) so that will make for interesting blog fodder.
Thanks everyone for your support and wishes, much love!