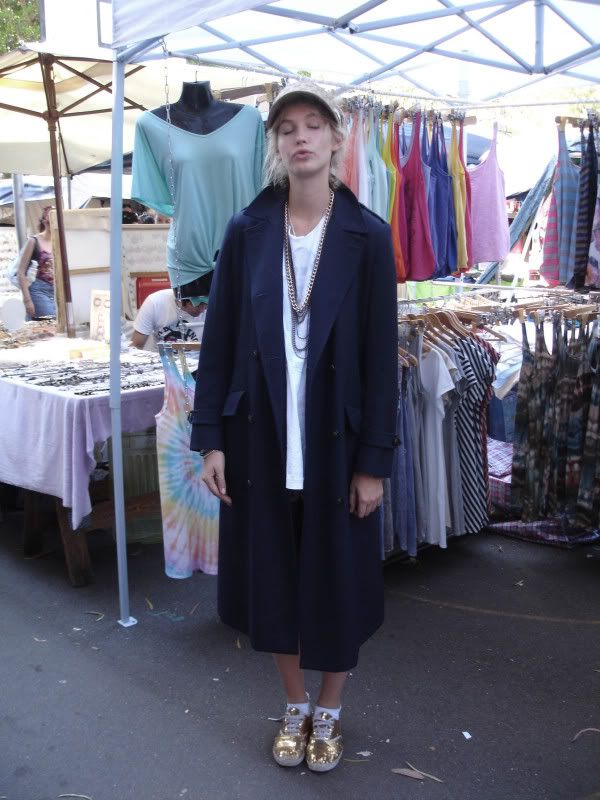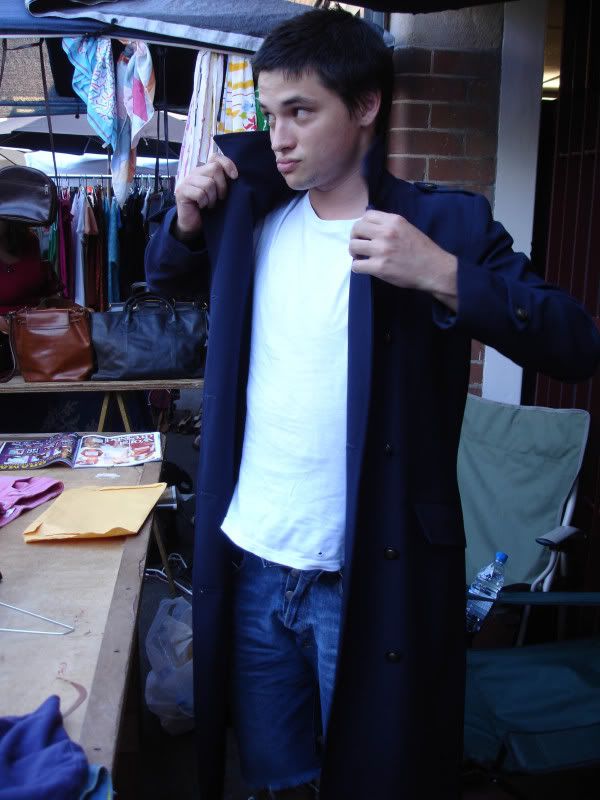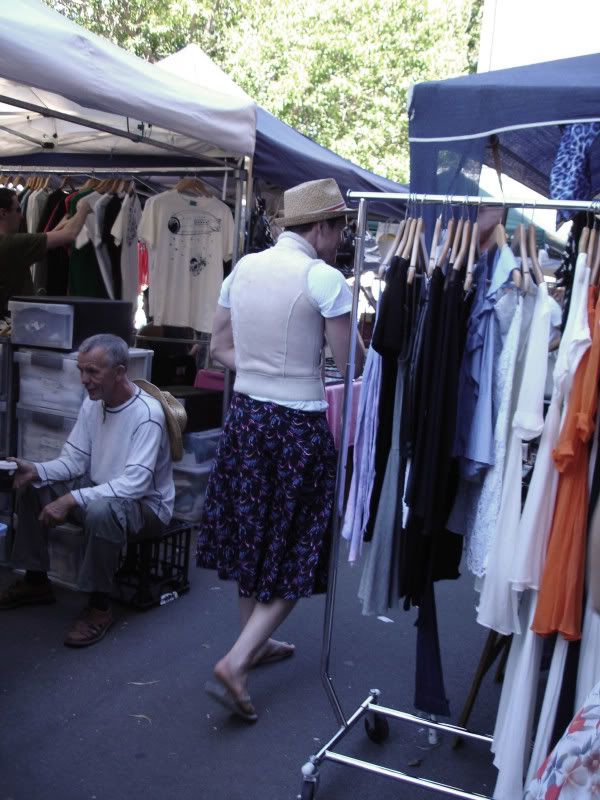 Slightly wishing I slept in today instead of getting up for the markets, considering there was some kind of blunder when we arrived to set up and we had to wait for an hour before even getting a patch of schoolyard on which to set up the wares. We got the unlucky position located right next to the stenchy toilets and in the heat...Can't say I was really baiting in the customers. I've now learnt that having a market is alot like fishing, seems I didn't have a good enough lure to make a decent profit - i couldn't really bring myself to charge anyone more than 3 dollars for an item so I didn't enough make enough money to cover the copious amounts of delicious market food i ate... turkish gozleme, hungarian donuts, fresh lemonade....
Anyway most of the afternoon involved playing dress-ups with my friends. My friend Juno looked so good in my navy coat that I couldn't bare to put in back on the rack... in fact maybe I still need it myself.... We also managed to coerce Cian into wearing a skirt around the markets to harass his girlfriend. Good times.
Now I'm into my lazy Saturday afternoon sitting on my balcony watching the sunset over the city with champagne and card games - such a long hot day I think I deserve it!