I'm totally elated this morning to have discovered a comment from frncs at
Happy Because
letting me know I had a little feature as a candidate for style.com's look of the day! I's so flattered! I really spend way too much time on that site exploring the archives of shows past over and over. It's really a wonderful surprise - Thankyou to whoever is concerned at Style.com for selecting my little facehunter shot.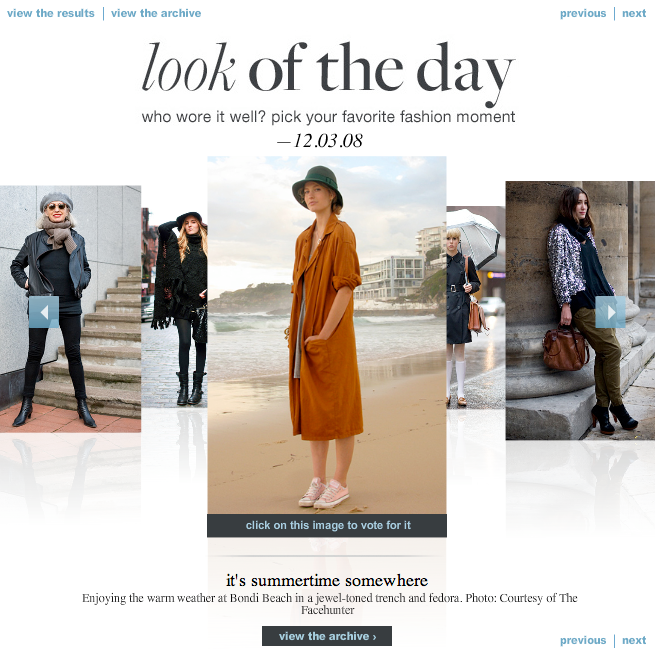 While I'm mentioning honorable mentions I should thank everyone who supported me in being voted a style icon on
Chictopia
, I'm now awaiting another parcel in the mail I can't wait to receive.
ALSO, something crazy - liz at
Jewels and Gold
actually attended the show I walked at last night and recognised me from my blog - In all my few years of modelling no one has EVER recognised me from anything I've done and after just over one month of blogging someone recognises me from my internet escapades!!! Perhaps being a blogger is the role I was really born to play (scoff!).
I'm a little overwhelmed.
(picture credit, style.com and thefacehunter)