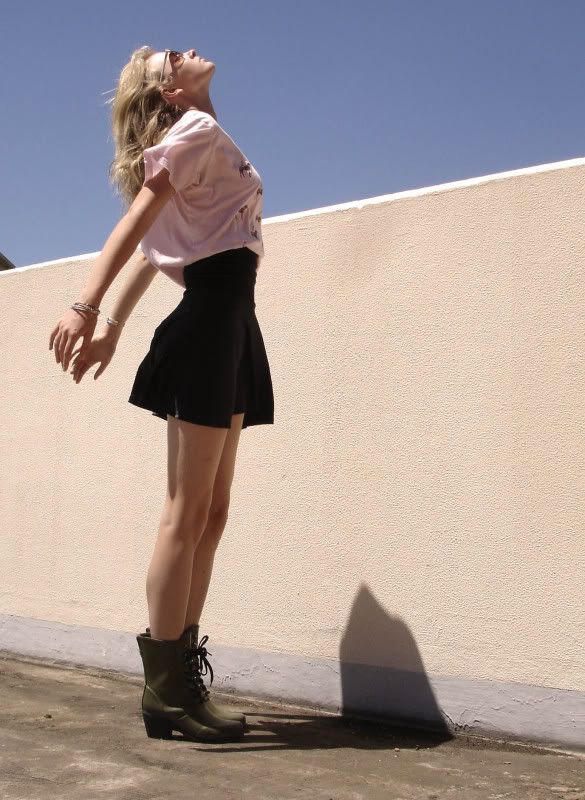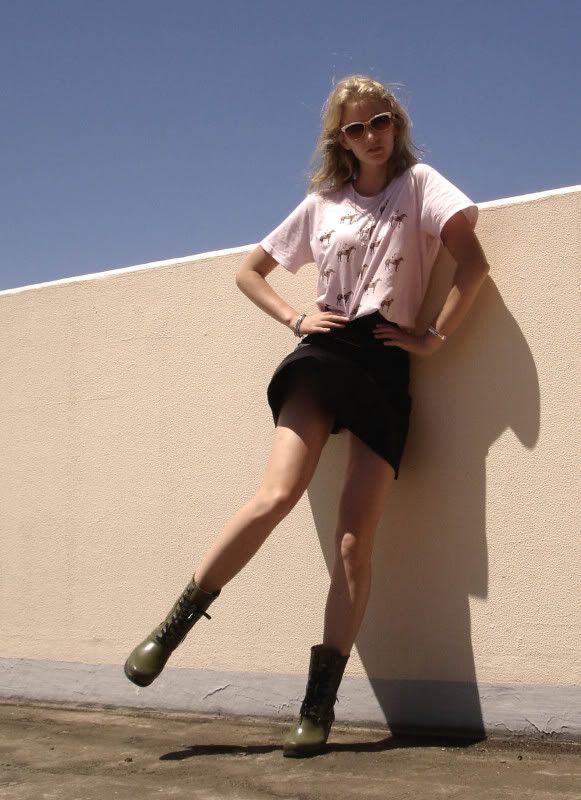 Trying to take pictures using a timer on a windy rooftop is no mean feat. While trying to snap these few shots I managed about ten with my underwear in full frontal view and five or so with hair directly in the air (in a completely bizarre way) and another ten of the sky (the camera kept blowing off the stool).
These little poses are my 'if you can't beat it, join it' looks. Go with the wind! Is it just me or does that first picture remind anyone else of Bono?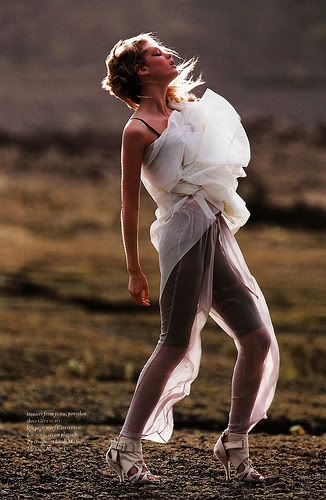 (photo, flickr)
Another simple ensemble which I wore to a casting yesterday. The t-shirt is made from the best material ever, soft and washes brilliantly. I bought it in Harajuku from NY Pop Culture Project, where they had all these great tees with contemporary artworks on them and even some by Terry Richardson. I live in t-shirts at home... I think I own about 40 of them.
tee, NY Pop Culture Project
skirt, American Apparel
boots, H&M