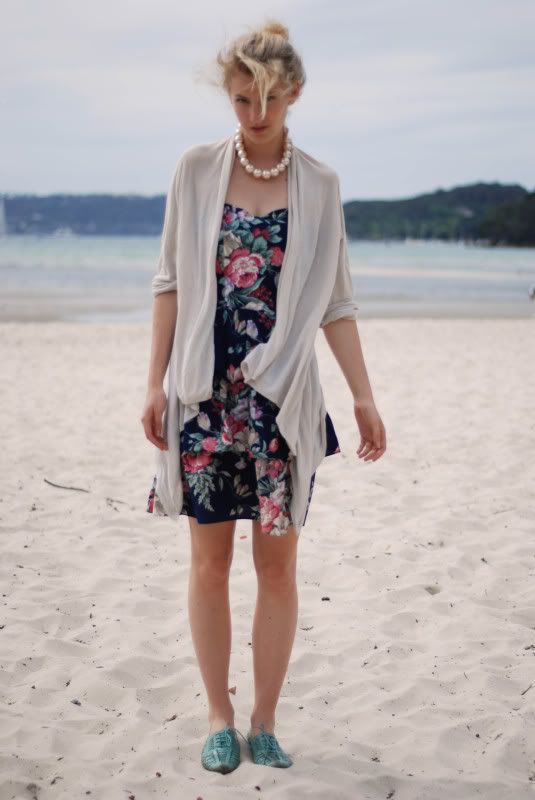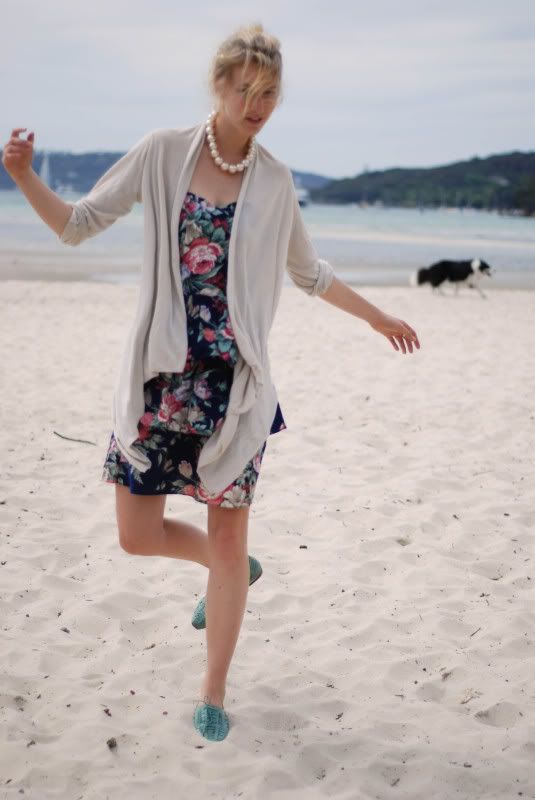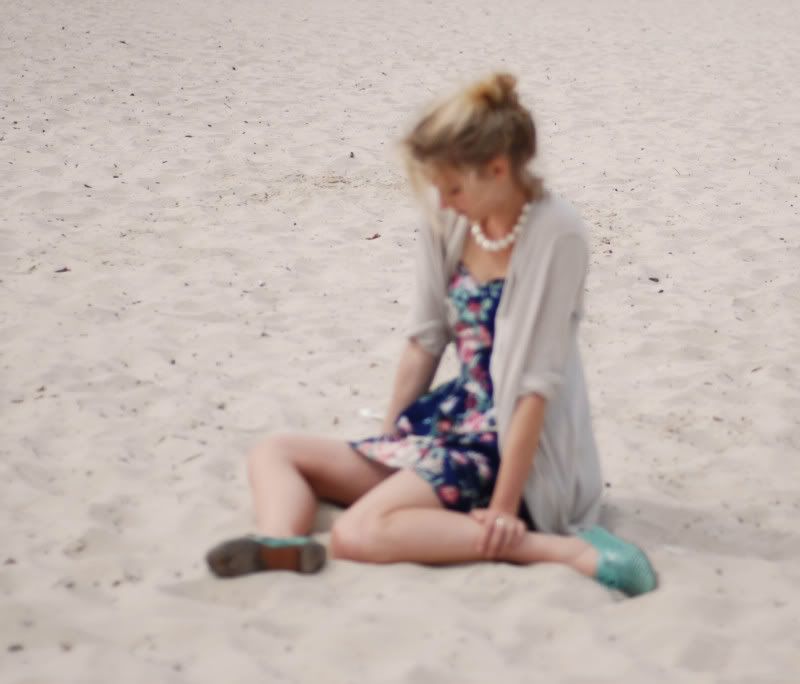 So Merry Christmas everyone! One of my favourite days of the year most certainly. My christmas involved huge quantities of food and family (my Mum has 10 siblings) and loads of love and laughter. This year is a first for me as I have my boy with me and his Mum meeting my whole outrageous family. I come from a farming background and my Mum's eight brothers and all their sons (there are many more men in my family than women) are very stereotypical Aussie guys with great accents and loads of colloquialisms. We have a ripper of a Chrissy with a barbie (BBQ) and a bit of spud and plenty of tinnies (Beers)!! AHAH!
I hope Santa bought you all exactly what you wanted and my friends in the Northern Hemisphere stay nice and cosy and my Southern friends - lets hope its not too sweltering!
Seasons greetings!!!!
My outfit - I went to the beach to take this photo before I left Sydney and never managed to post it. I love girly dressing!
tiered floral dress, vintage
shoes, topshop
cardigan, witchery
necklace, borrowed from Susie