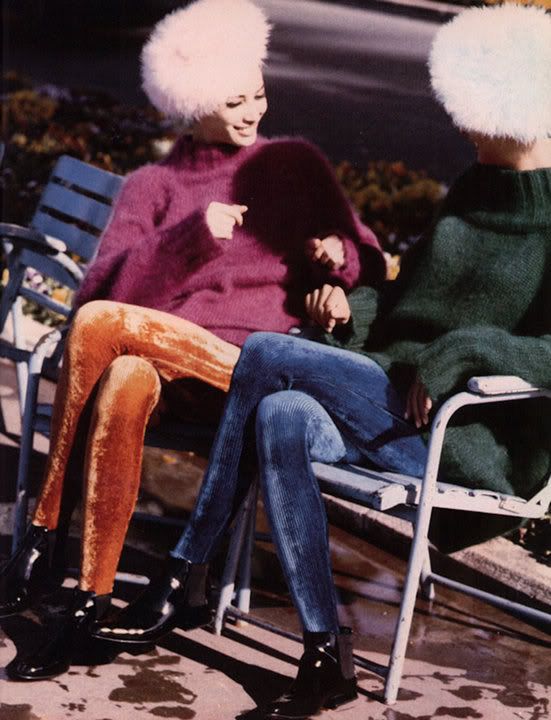 Bit of a late post this evening as I've had a fairly busy day working, journeying all the way to Manly on the ol' ferry for a casting and then out to dinner - so I haven't taken any pics for my blog. I did need to make this little quick post however not only so you could enjoy the most tremendous Linda and Christy in technicolor but to highlight another interview I've done for
Vainzine
, which is another great source for all things hot - particularly if you're interested in sourcing great new music and fresh artists. Click
here
to read it!
Also needing to amend an announcement I made a few posts back about going to New Zealand next week, turns out that isn't the case - bit of miscommunication in the works - I'm working for a client
from
New Zealand! I'm probably headed up the coast anyway but I try to never count on these kinds of things, being a model means plans can change in a heartbeat, always gotta be ready for anything!
P.S. Does anyone know where I can get boots similar to those in picture? I love them! Also the orange tights... I could pull those off...couldn't I?
x