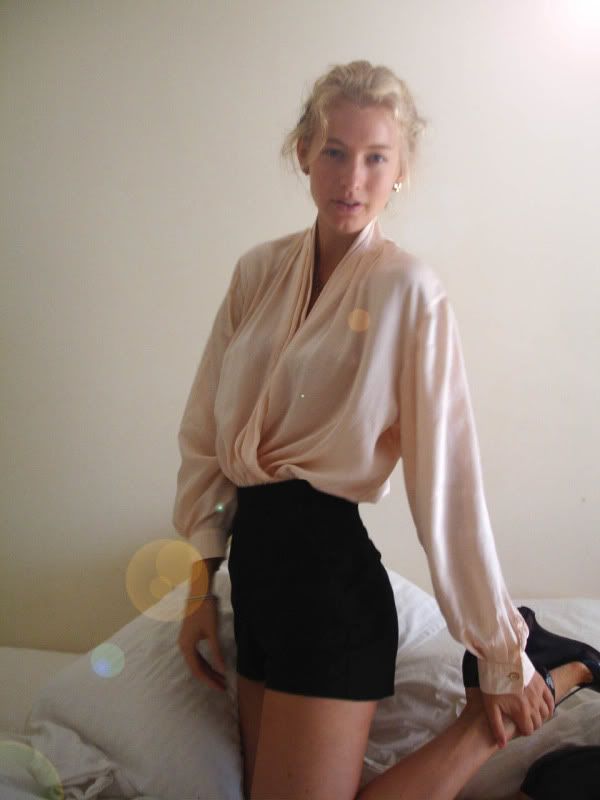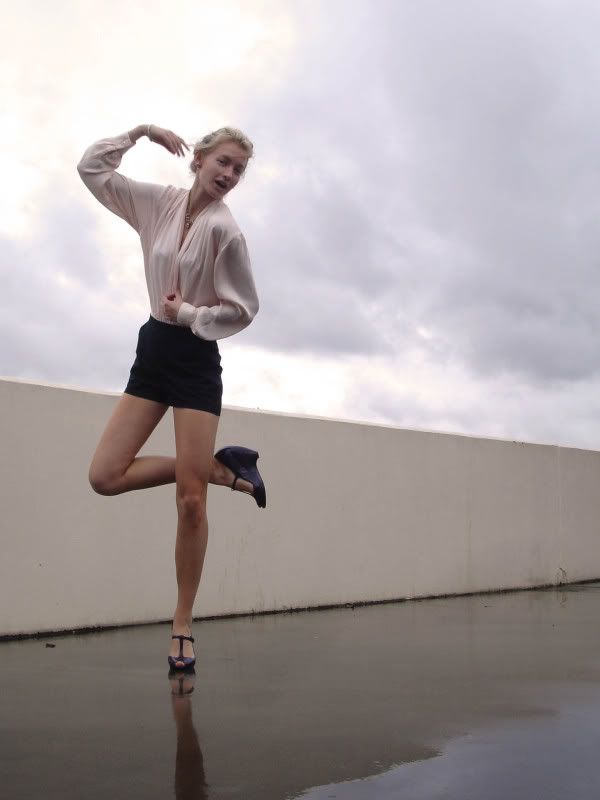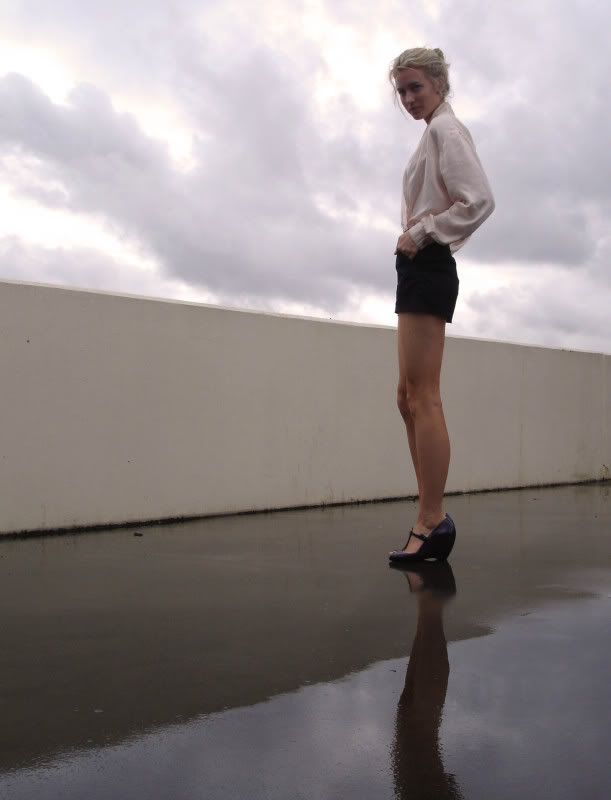 I have a casting this afternoon so I've decided to wear this blouse bodysuit (you'd understand if i took off the shorts, which im not going to do) that I bought from the Manly markets last weekend and my short shorts by Kate Hurst for Sportsgirl. I've noticed as a result of reviewing my blog posts that I'm really into feminine dressing, which is quite new for me because I've been into man-style for quite awhile. My style always evolves, I just take inspiration from anywhere so I could never predict what I'm going to be wearing by next season. I go with whatever makes me feel confident.
Probably headed to the Ksubi sale this afternoon too, hope I haven't missed out on all the good stuff already. I really want one of those silk technicolour tops - we shall see!
peach bodysuit, Sidney Ross
shorts, Kate Hurst for Sportsgirl
heels, Melissa (again!)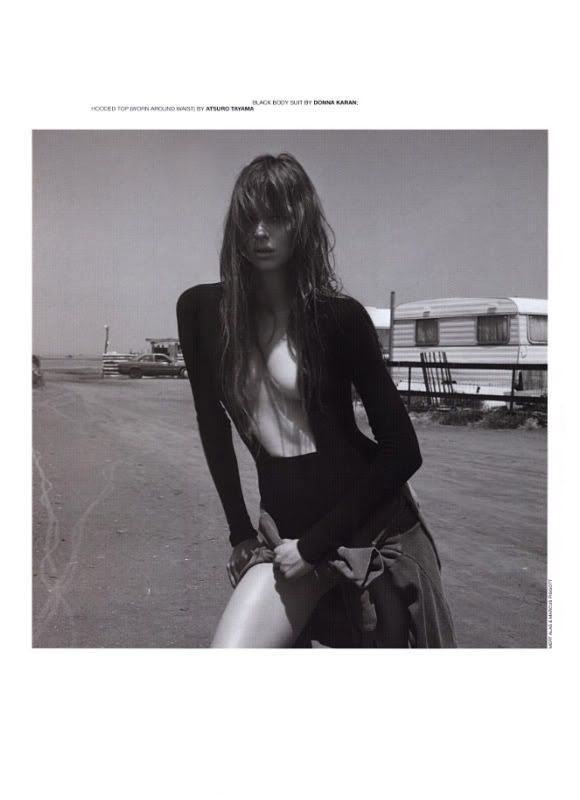 Meanwhile I'm in love with this Donna Karen bodysuit Elise Crombez is wearing in this editorial. Elise is also brilliant.
(courtesy of foto_decadent)