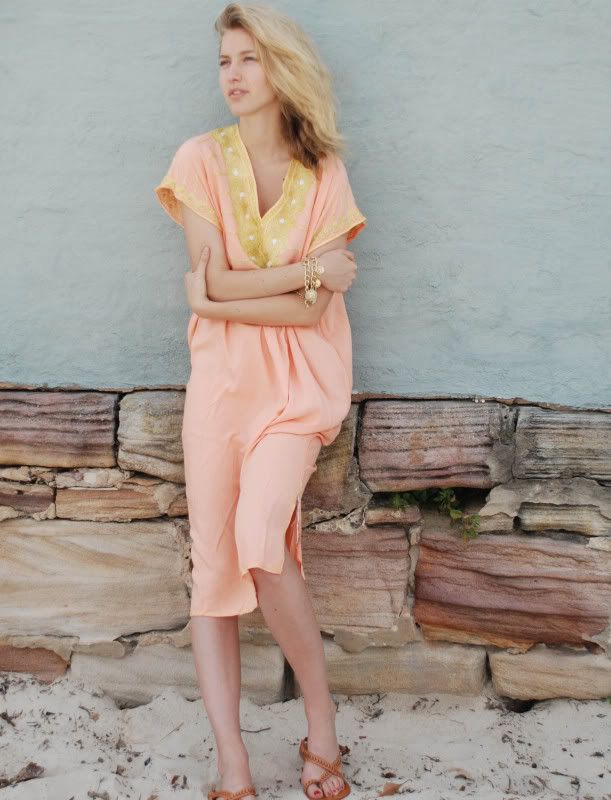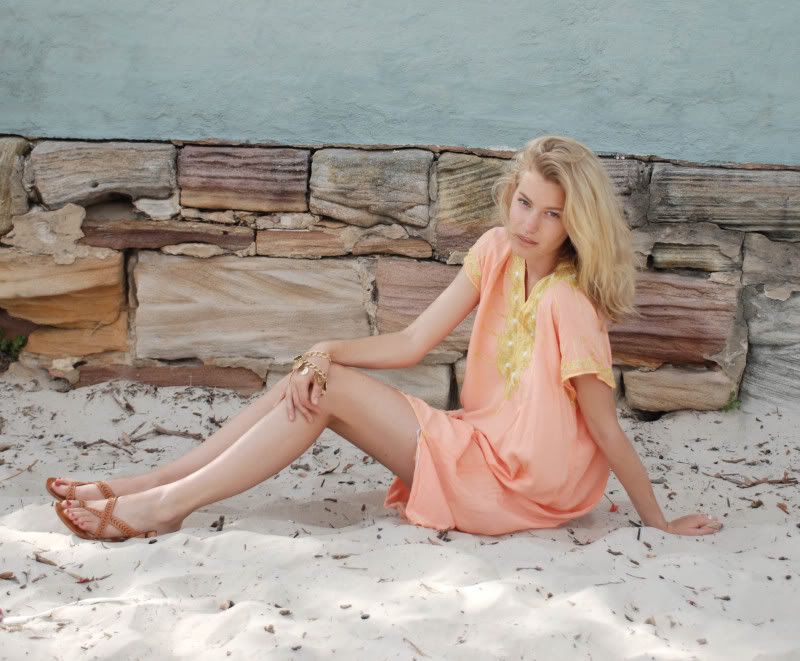 I hate getting sunburnt so much. I once fell asleep in the sun when I was sixteen and almost needed to be hospitalised.... never again! Basically the skin on my chest was so badly burnt I had to wear ice-packs for three days and it flaked off about three layers in one go. Disgusting and painful... So now whenever Im off to the beach or out in the sun I need to have alot of cover-up and I'm certainly embracing a paler shade of skin. This kaftan is chic way to stay covered and comfortable in the sand. My friend Susie bought it for me in Marrakech - another destination on my 'must get to' list.
Tanning kills! Wear sunscreen!
Kaftan, Marrakech markets
sandals, sportgirl
gold bracelet, some shop in Sydney airport...