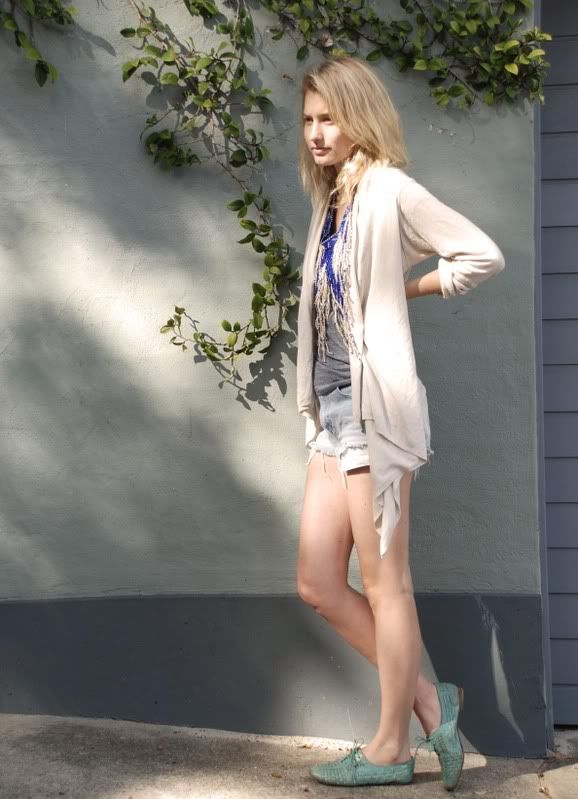 Busy morning today, I woke super early and went to the gym with a friend and then had to race home to ready for my fitting in North Sydney. I'm wearing an outrageous 11 outfits for one show! I'm sure i'll feel like I've run around the block a few times by the end of it - you really do expend loads of energy strutting up and down and changing all those times. Shows are still the most social kind of job you can do as a model so I'm certainly not complaining.

Heres an example of how I always wear heels for castings and carry flats to change into for walking the rest of the day. The beaded neck piece is actually a belt but looks totally bizarre when worn around the waist.  I love it though - it always give a summer ensemble that little extra something. Now I should be making the most of today and heading to the beach but its just so hot sitting on the bus...
Also I'm really on a roll with the DIY - about to embark on a new project involving STUDDING!
beaded belt (worn as necklace), Capital L
cardigan, Witchery
grey shirt, Funkulo
cutoff shorts, vintage Levis
heels, Nine West
shoes, Topshop
straw hat, Balinese markets