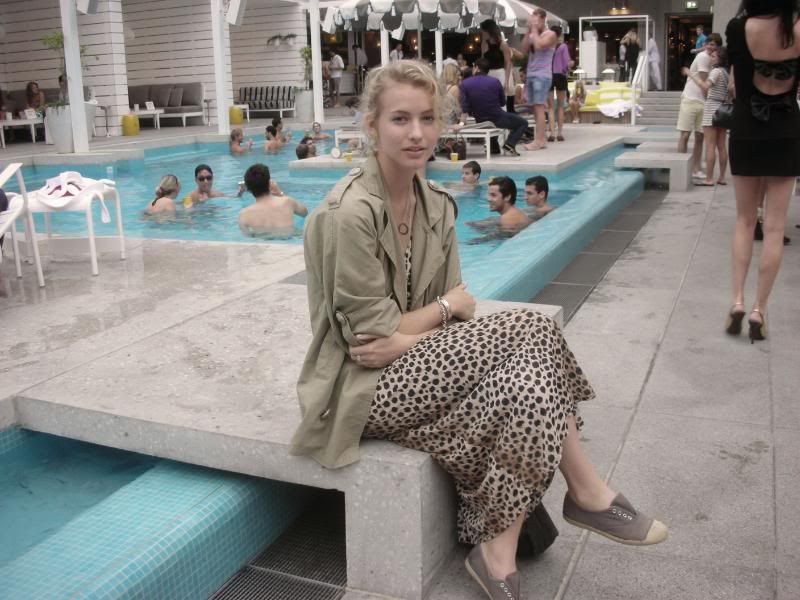 So my Saturday escapades began with a sojourn to the new pool at the Ivy in the city. Such a glam location! Perhaps I wasn't properly attired for a pool function (with my safari inspiration!) but the rest of the night took to me to darling harbour, then oxford st, then kings cross - so i was more than happy with my choice of dress. It drizzled all afternoon so I ended for with curly frizz as a hairstyle. 
leopard print dress (possibly a nightie), vintage
jacket, Shakuhachi
shoes, Martinique for Palm Beach shoes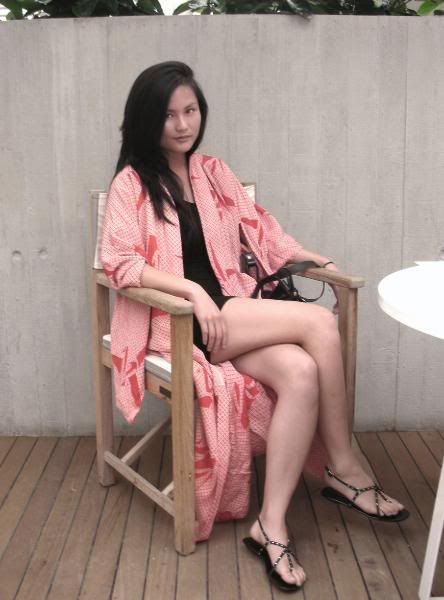 Again I have to feature the stunning Susie, wearing this vintage Kimono and black body con dress. So sexy!