Today I'm very excited because I've been featured on Pony Ryder as a new face! I've always been a follower of the blog and its such an honour to be interviewed and receive the praises of such a brilliant eye for talent. To see my interview click
here
I love PonyRyder!!!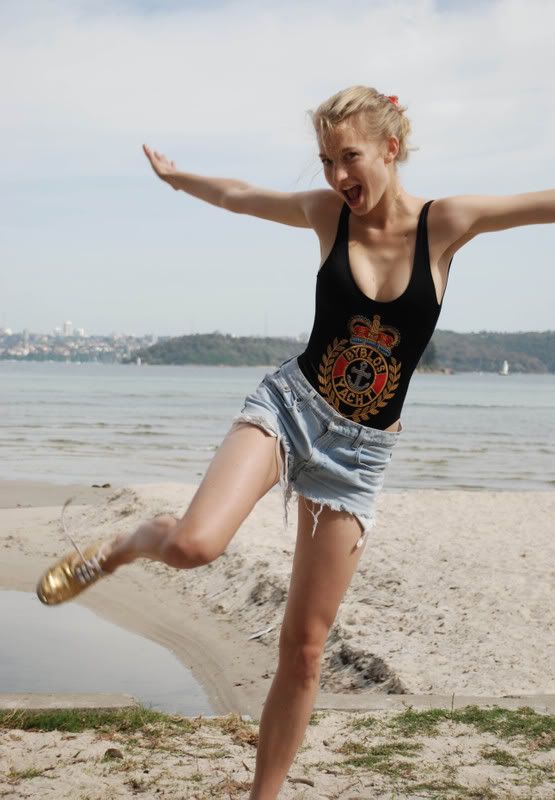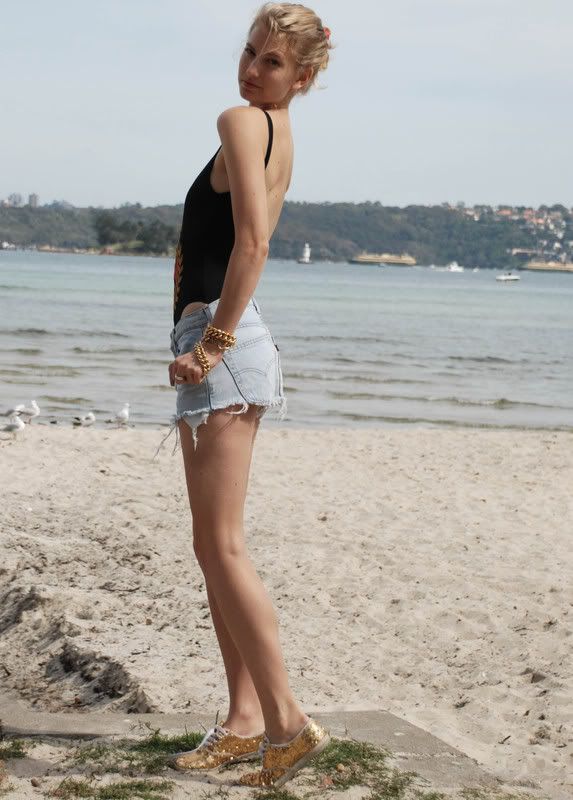 So in today the sun is shining, then its not, then it is again, and then its not... considering this crazy spate of unusual weather we've been having in Sydney I've accommodated for all conditions  (rain or sun!) and worn this vintage Byblos one piece - such a fabulous find. As you can probably tell I'm in a very good mood!
one piece swimsuit, vintage Byblos
cutoff shorts, vintage Levis
sequin shoes, Palm beach shoes
chain necklace (worn as bracelet), second-hand
Also a BIG thankyou to Maria at
Raver_Ria
 for her mention of me on her gorgeous blog. Your support means so much to me!