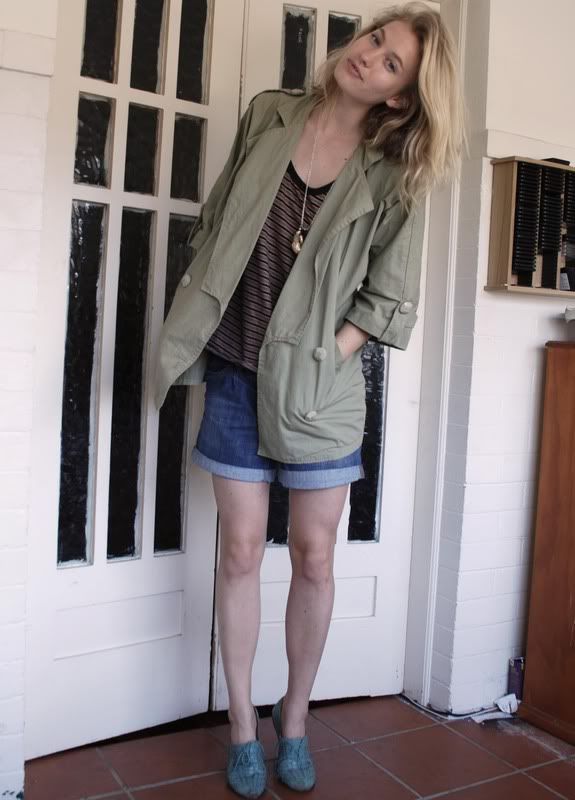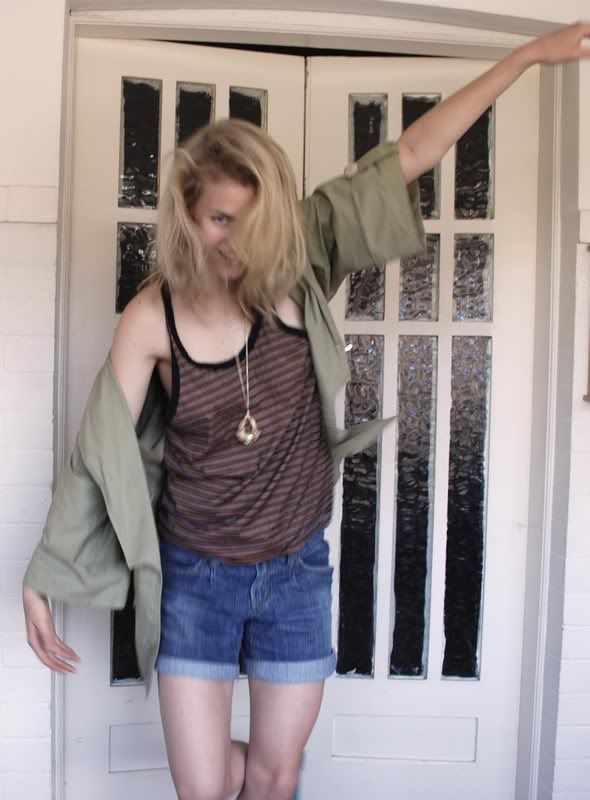 Few things to do today, and I'm dressing primarily for comfort. I wouldn't even post this outfit but I think the jacket it definitely worth a mention, its by Shakuhachi, the same label as my belt 'crown'.
Im in a very kooky mood, loads of energy, three coffees too many this morning!
I've done a DIY job on a really old pair of Zimmerman jeans (sacrilege!) and I'll post up the results soon for you all to enjoy.
jacket, Shakuhachi
shorts, Just Jeans,
Singlet, vintage
pendant, vintage
shoes, Topshop