So this afternoon I had my attempt at a DIY chain tee. The results are OK, but i can see a few details which could be adjusted to achieve maximum effect. First, I wish I had used a black tee instead of white, but I was too impatient to go out and buy a black one so white it was. Next time I'll use alot more chains and maybe even add in a few gold ones, definately much hotter.
To make a chain tee you need a packet of small eyelets, about 40, they usually come with a tool to punch them in but you'll also need a hammer. The chain should be roughly about 4 metres for a chain pattern to run all the way to the bottom of your tee, and the chain need be small enough that you can run it through an eyelet, but only just.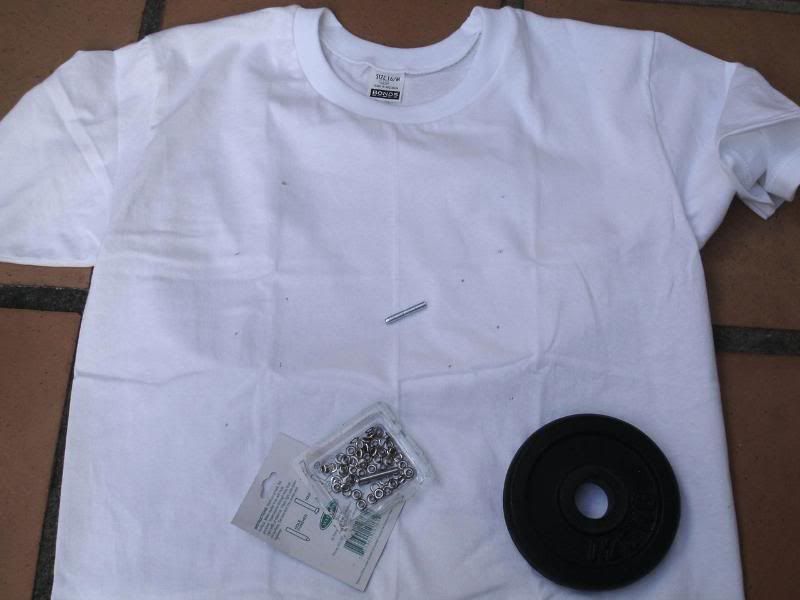 Mark where you would like the chain pattern to run, you can run it through in one great line or cut them, but if you use the chain as a whole, make sure you place the eyelets so only a short about of chains runs inside the shirt.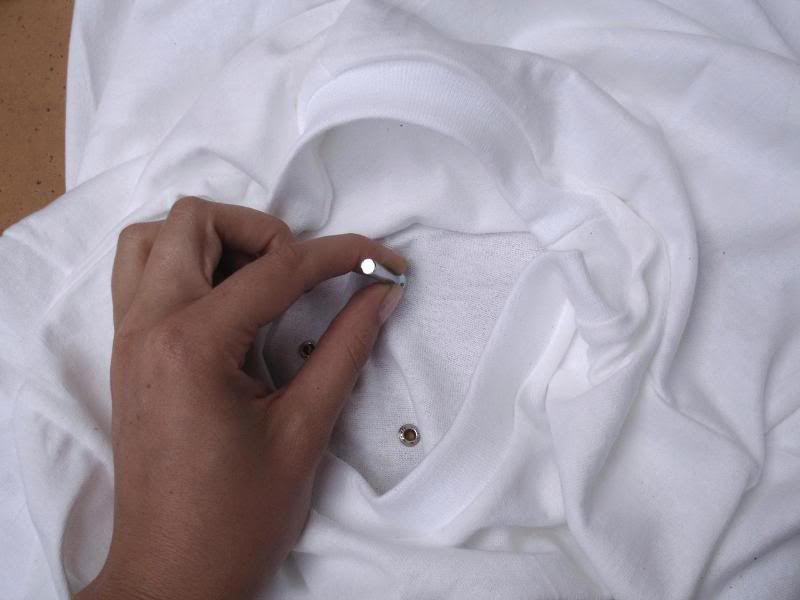 Punch the eyelets through the marks, and thread the chain from point to point. Make sure you are steady when punch the eyelets, as the fabric can tear around the holes.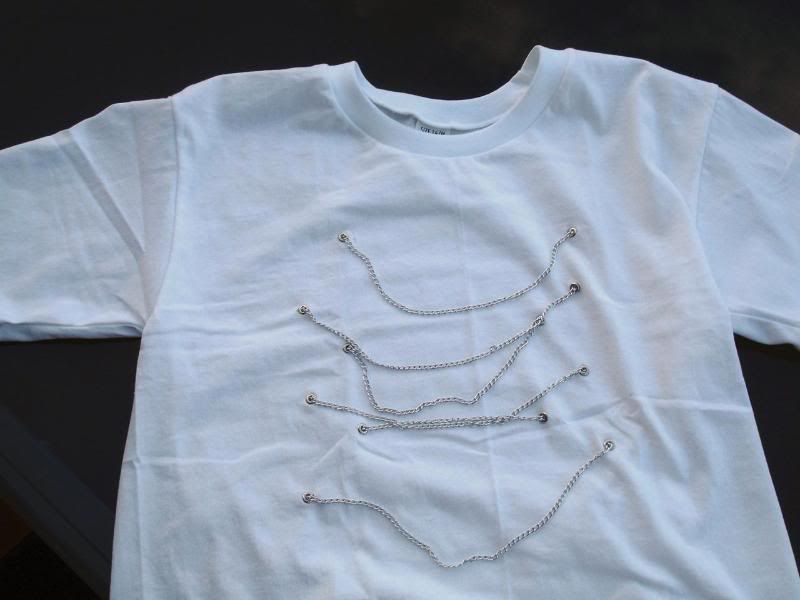 I have cut the sleeves and collar out of my shirt and ill style in an outfit over the next week or so for you to see.
I love this outfit from Isabel Marant s/s09 so I tried imitate the styling. My tracksuit pants are too thick and new so i think i'll wear them down with a stone to give them a better silhouette. I just love the pants/trench combo - too chic!