So i finished up my DIY singlet yesterday, and now its all dried out and styled up. Basically i cut out the sleeves and alot of the sides, cut out the neck and then also cut a sexy low back. The result is a baggy bit of elephant skin, because I dip dyed it black to grey, but i really like the effect.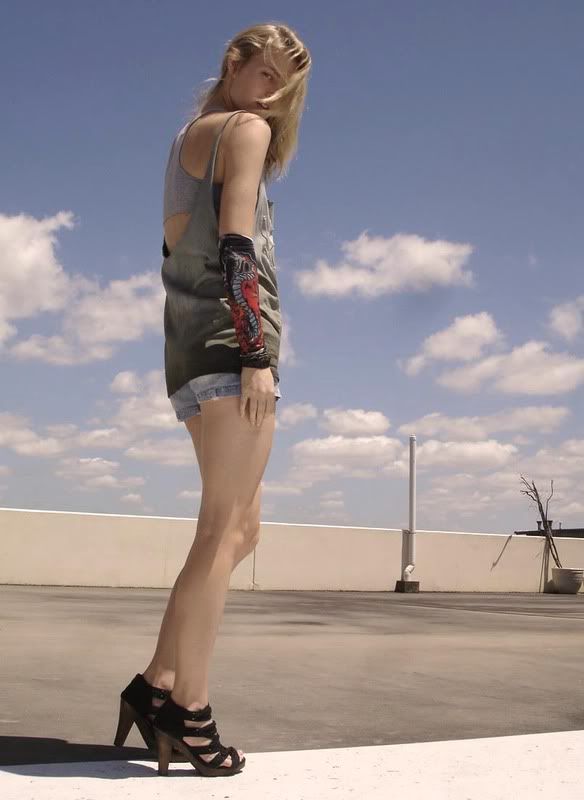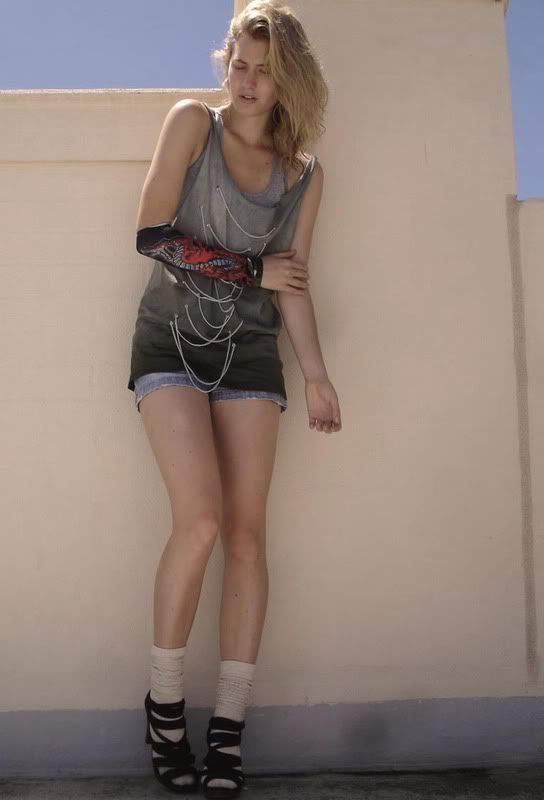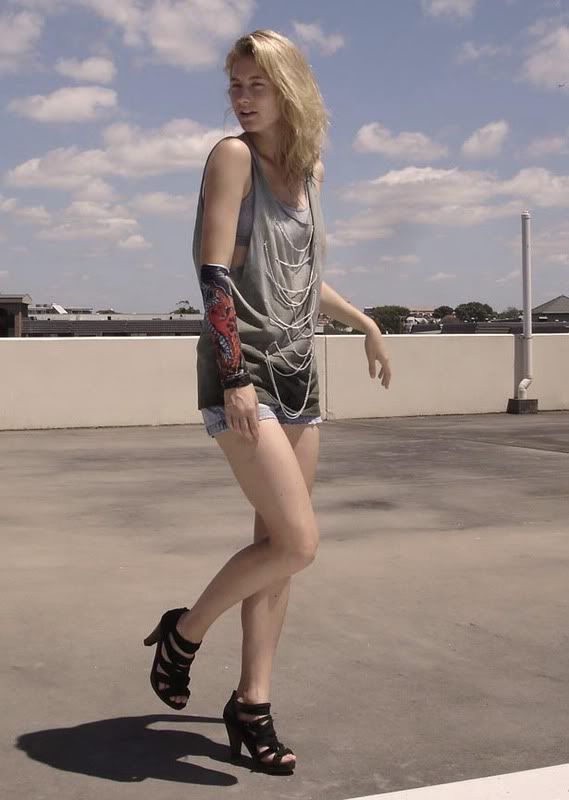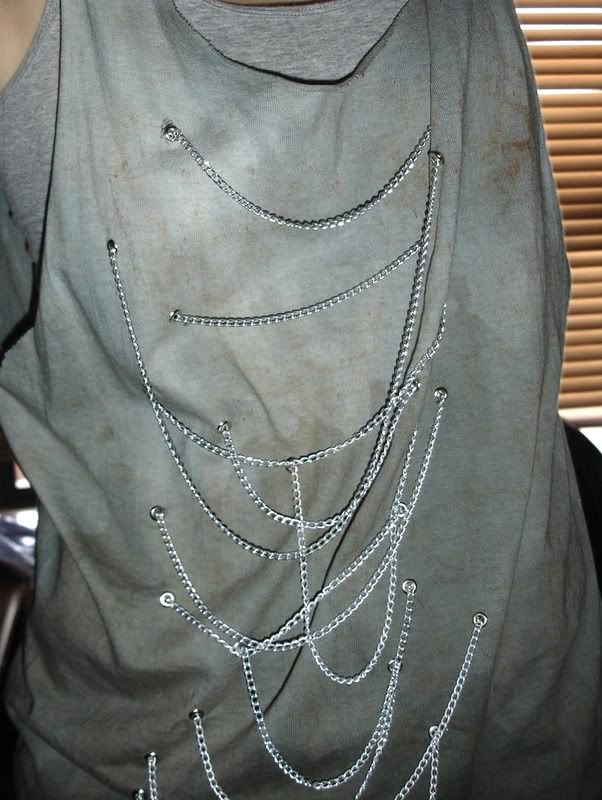 To get the dip dye effect I used a small amount of dye and the same amount of salt, placed together in a bucket then i gradually added hot water. I dipped the bottom of the singlet in the concentrated dye and let it sit as the water filled the bucket, the dye becoming less and less concentrated, so the colour of the singlet became less intense at the top. When the water filled about two thirds of the bucket i submerged the entire singlet quickly, then pulled it out and gave it a quick rinse with water. I didn't get any instruction on using this method, i just gave it a go and this is how it turned out. For some reason there are rust-like spots all over the singlet, which may or may not wash out, but i like it either way. The singlet definitely needs to be handwashed because of the nature of the chains, as you can see I added a few more since i posted the last DIY method.
The outfit I originally styled with the socks, but then I decided they looked a little ridiculous so i gave them the boot.
shorts, Blue Asphalt
tank top, Target
arm sleeve stocking, from thailand
DIY singlet, Bonds
heels, Mollini