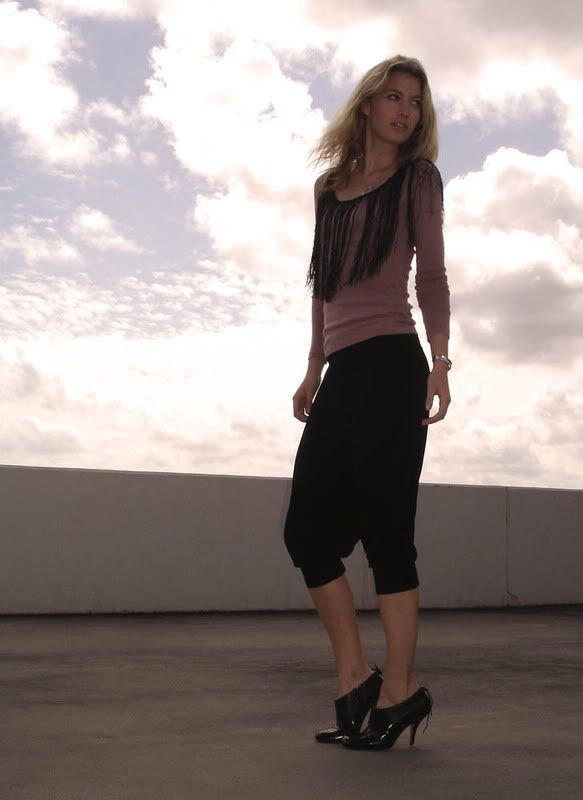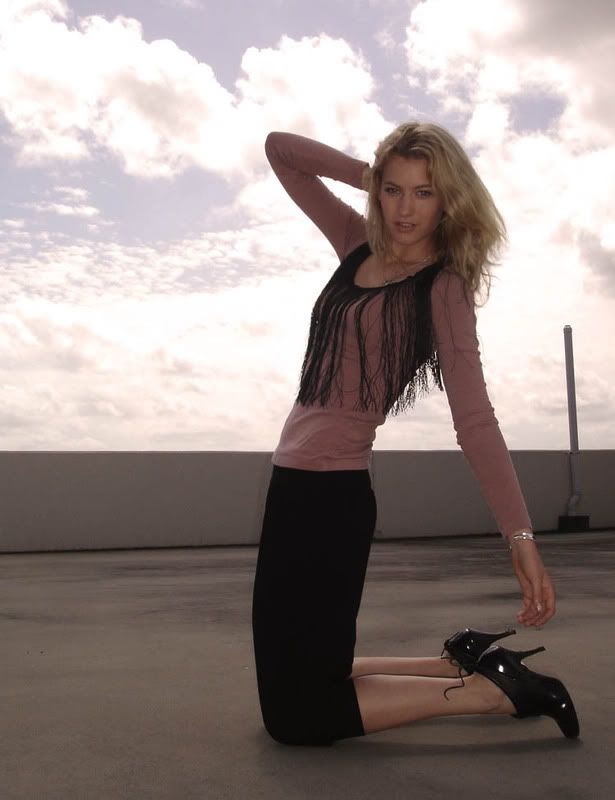 Heres the result of my DIY fringing, obviously not rocket science, I've just hand sewn the black fringing I bought from Lincraft around the collar of this Kookai long sleeve shirt. I'm so happy with the result though! I've teamed it with my drop crotch/harem pants I bought in thailand - they aren't quite like the Comme de Garcons I've been craving but theres no H&M in Oz so they'll have to do.
Its great having this location near my apartment to shoot for my blog, theres never anyone around so I don't feel self conscious about posing with the timer and the sky always looks great. 
To go around the entire neckline I purchased a metre of black fringing, which cost about $15 dollars. One thing to remember when hand sewing is to make sure the edge of the fringing overlaps over the edge of the shirt so as to have a clean line around the collar. I'm also going to be hand-washing this shirt (argh!) as the fringing is at risk of getting in nasty tangles, its quite delicate.
 Sorry my photos aren't any clearer I'm using my little Sony cybershot.
shirt, Kookai
fringing, Lincraft
harem pants, Bangkok markets