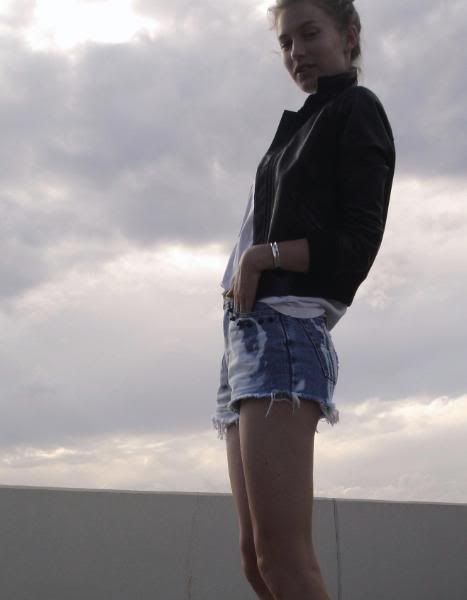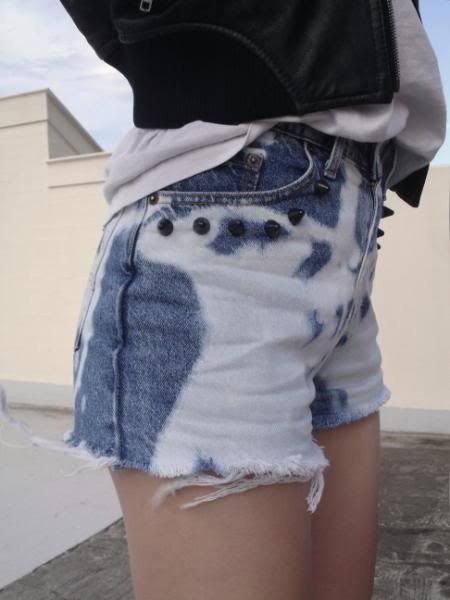 Staring at the packets of studs that arrived in the mail this morning I couldn't resist getting stuck into an evening project for my blog. I just have too many ideas buzzing in my head! Its so simple to do anyway - all you need is some bleach and studs, a pair of scissors, some jeans and a cheese grater.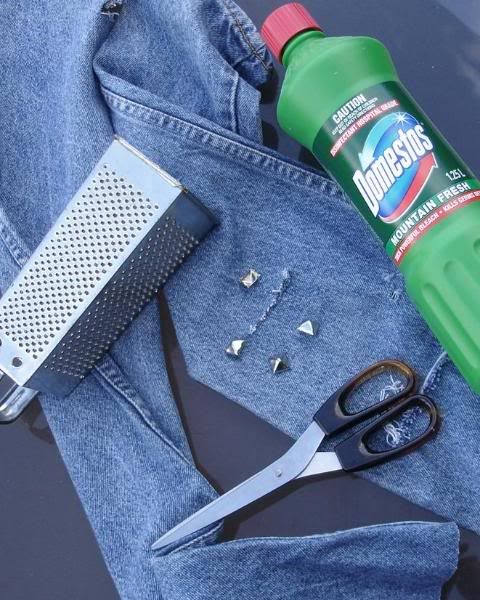 Cut the jeans off at the length you need and then pick at the cut edges, pulling the threads away from the hem as much as you can. Once this is done bunch the edge up in your hand and rub it along the roughest edge of the cheese grater so to pull and fray the edge further. When you wash the shorts the ends will fray even further still.

After reading different bloggers experiences with bleaching denim I gained the impression that bleach took a little while to affect the colour of the denim so I squirted undiluted bleach inconsistantly all over the cutoffs and checked it after 10 minutes only to discover completely white lines all over the denim. I obviously had to be fine with this and after giving them a machine wash and dry I just attached the studs along the pockets. I used black English punk style studs bought from
here.
 I first studded the collar of this bird print jumper thats been in my wardrobe for years just to get some practice in before I tried out some more important items.
Apologies for the inconsistency of these photos, I've no idea how there is one with blue sky and the rest is overcast, considering I went outside for a 15 minute period to shoot them. It was really windy and my camera kept falling over while I was waiting for the timer...so frustrating! Anyway blurry and overexposed pics aside, Im really happy with the result of these bleached and studded denim shorts.
cutoff shorts, Vintage Levis from Balmain markets
NYC shirt, second hand
leather jacket, S&G
bird jumper, H&M
green boots, H&M