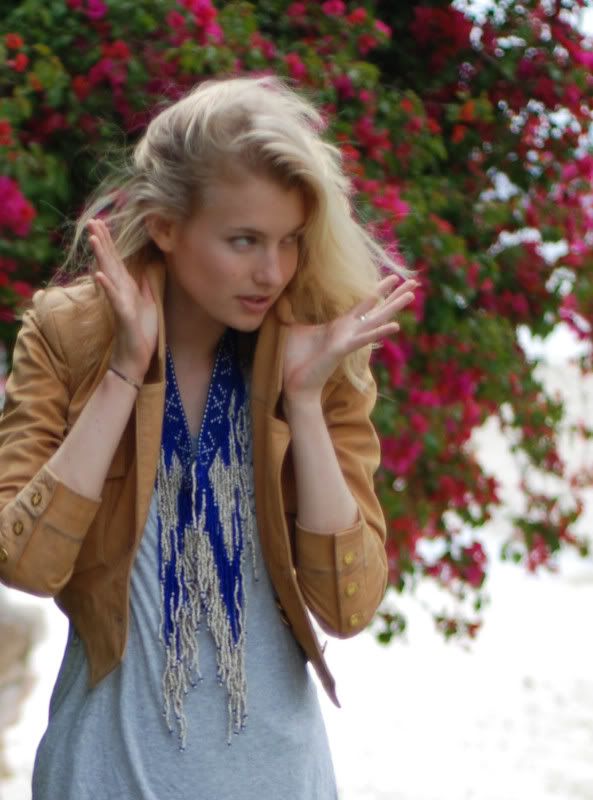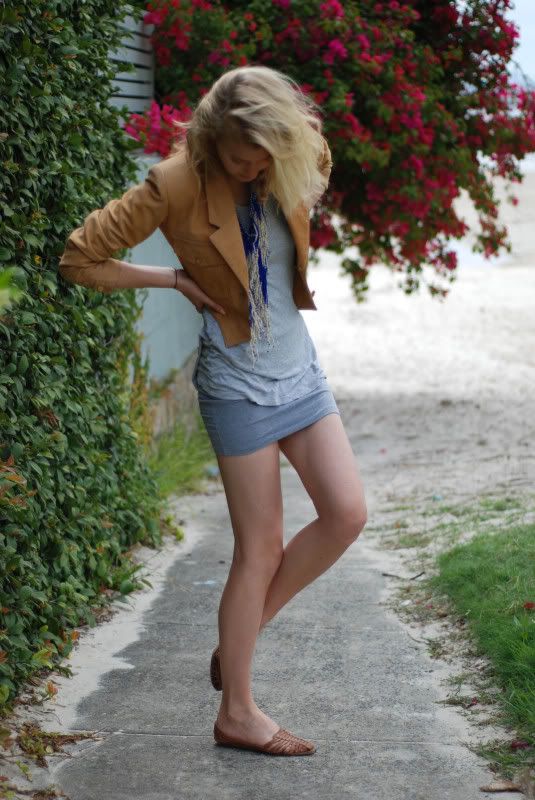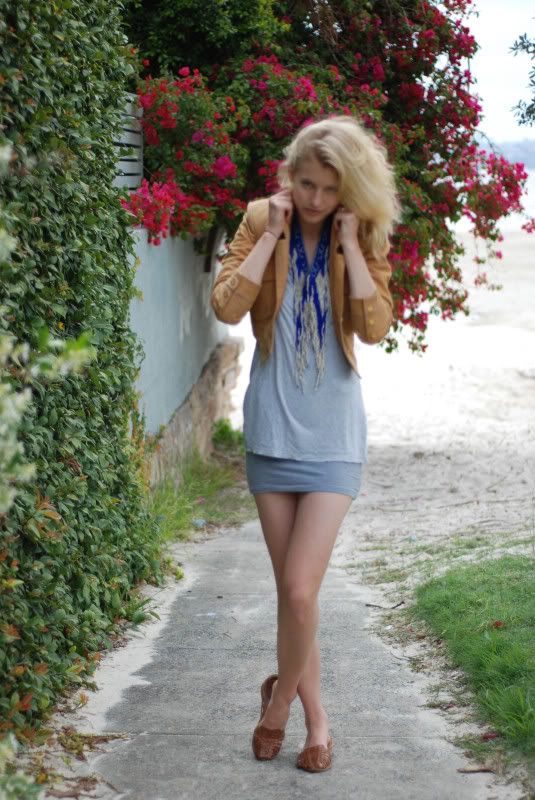 This is yet another outfit I've arranged pre-road trip for blog fodder. I'm actually a little lost for inspiration as I've just returned from the beach, still feeling very lazy from all the eating and revelry of Christmas Day. It was so such a joy to hang out with all my extended family for the day, the weather was brilliant and we played bocce and badminton on the lawn and cricket out in the paddock. This season is so great for the soul! I also did awfully well on the presents front, plenty of great things to show off in my final weeks of summer and a slowcooker to make some delicious soups and curries.
I finally booked my ticket to London after much procrastination - I fly out of Sydney on the 8th of January, have a sleepover in Tokyo then onto London by the 9th. Its so soon! I need new warmer clothing!!!
The jacket shown is vintage and for some reason it reminds me of something inspired by the hermes s/s09 collection though there isnt anything that resembles it. I should have styled it with a cowboy hat and leather fringe mini!
jacket, vintage
shirt, H&M
beaded belt (worn as necklace), Capital L
leather sandals, vintage